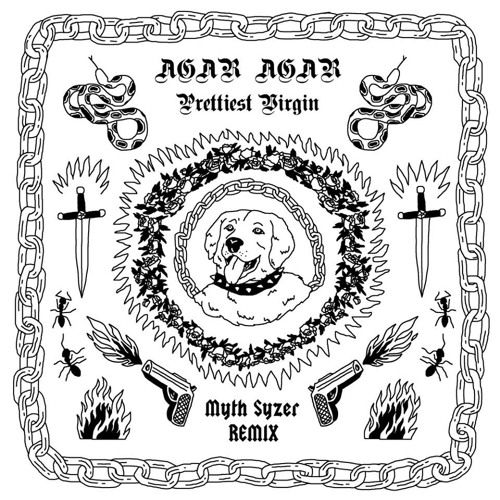 Agar Agar - Prettiest Virgin (Myth Syzer Remix)
Fresh on the heels of their headline show at London's Moth Club and a stellar performance at The Great Escape, Agar Agar are pleased to share Myth Syzer's remix of their track Prettiest Virgin. The mix sees Myth Syzer throw the vocal to the fore, retaining the spirit of the original track, then adding a more modern, trap-influenced, drum sequencing style to juxtapose the retro synths from the original that he chops beneath it.

Agar Agar are an electronic duo from Paris made up of Armand Bultheel and Clara Cappagli, the pair met at art school and have subsequently gone on to make a name for themselves as one of the most exciting acts in a new wave of French imports. The duo recently released their debut EP Cardan on hip French Label Cracki Records to wide acclaim; its blend of brittle drum machines, sequenced acid bass lines and retro synths, playfully arranged beneath Clara's beautiful – and occasionally confrontational – vocals, has brought them a lot of fans all over the world. Their live show has seen them notch up the intensity of the techno influence, drawing from Factory Flooras much as underground italo disco legends Black Devil Disco Club.

This is pop music with one foot on the dance floor; Agar Agar are a perfectly Gallic blend of nonchalance and elegance.