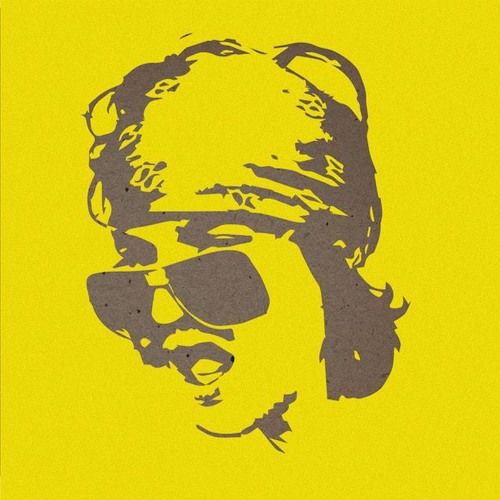 PRIX - PRIX
Continuing in their efforts to present the work of the late Brian Tennessee Claflin, the Brian Tennessee Claflin Foundation, in conjunction with Random Records, is proud to present the first release from Brian's musical alter ego, PRIX.
Brian Tennessee Claflin was a radical and fiery figure who worked on the intersecting fringes of Berlin's art and nightlife scenes since he moved there in 2006 up until his tragic death in 2014 at the age of 33. He ran the notorious Sunday soirée PORK at Ficken3000, and left behind a small but very powerful body of art. Working inter-disciplinarily in the fields of performance, video, photography, DJ'ing, painting, and writing, Claflin was himself a living work of art who managed to develop a cult following of friends, family, and fans in a brief but intense period of frenetic activity.
Between 2009 and 2013, Brian and his friend, the American-cum-Berlin musician and producer Snax, produced music and sound collages. All these productions met somewhere at the intersection of dance, voodoo, bitchiness, and punk and several were used for Brian's performance pieces.
The Brian Tennessee Claflin Foundation and Snax's Random Records are very proud to finally release two tracks from these sessions, as well as remixes, digitally and as a vinyl EP in a limited edition of 500 hand-numbered copies.
The first track showcased on the PRIX EP, entitled "Don't Get All Upset", addresses the politics and hypocrisy Brian constantly confronted working in the world of nightlife. Taken directly from his experiences as promoter of the notorious PORK party at Ficken3000, Prix lambastes anyone who dares to challenge her while Snax supports it all with a tense and strutting funk. B-side "Spritz It" is nothing less than an electro monster from the underground. Just how much damage, pleasurable and otherwise, can one inflict on the erogenous zones? Prix's gender fluid party anthem shows one the way.
Remixes come courtesy of artists who knew and loved Brian personally: Janus party stalwart Lotic brings his unique sound of vogue horror to "Don't Get All Upset". Lotic highlights the vitriolic lyrical delivery, punctuating it with terror house, and redefining the word "slay". Filmmaker Bruce LaBruce takes another turn as remixer, teaming up with international duo MADLICK (who had their live debut at PORK). Together they turn the beat around on "Spritz It", offering up disco fever and another shade of ecstasy. For DJs, an instrumental version of "Upset" is featured, as well as the "Spritzapella", which must be heard to believed.
The limited edition vinyl release is pressed on translucent yellow vinyl and is enclosed in hand-numbered covers designed by Brian's friend and collaborator Mario Dzurila. The first 200 covers are hand painted and every copy comes with free download codes for digital. All sale proceeds go to the Brian Tennessee Claflin Foundation, which aims to maintain and promote Brian's artistic legacy.
The vinyl release was launched in Berlin at a special exhibition on the eve of Brian's birthday, 1 December, at Monster Ronson's Ichiban Karaoke. DJ sets came courtesy of Bruce LaBruce, Madlick, Snax plus a live performance by Crystal D.
Brian Tennessee Claflin was born in Boise, Idaho, in the United States of America, in 1980. He studied photography, studio art, and art history at Hunter College (City University of New York) and BTK in Berlin, where he resided from 2006 until his death in 2014. He collaborated with multimedia artist Christophe Chemin, photographer & designer Mario Dzurila, musician Snax, painter Pietro Spirito, and art/porn filmmaker Bruce LaBruce, among others. His work has been performed and exhibited at HAU Theater, STYX Projects, Lucas Carrieri Gallery, and the Black Mold Gallery in Chicago. For seven years, Claflin curated the weekly avant-garde Sunday night performance and dance party PORK, as well as the transgressive poetry and spoken word anti-art salon and performance/installation night SLUM, both of which he initiated along with writer Travis Jeppesen.
Snax, aka Paul Bonomo, is an American born musician, performer and DJ. Through his long and varied career, he founded queer art punk band Fagbash and disco pop group Captain Comatose. He has released several solo albums and singles and collaborated with artists such as Jamie Lidell, Peaches, and Scissor Sisters. The PRIX EP is released on his label, Random Records.
Label and Artist Links:
www.facebook.com/recordsrandom/
https://randomrecords2.bandcamp.com/album/prix