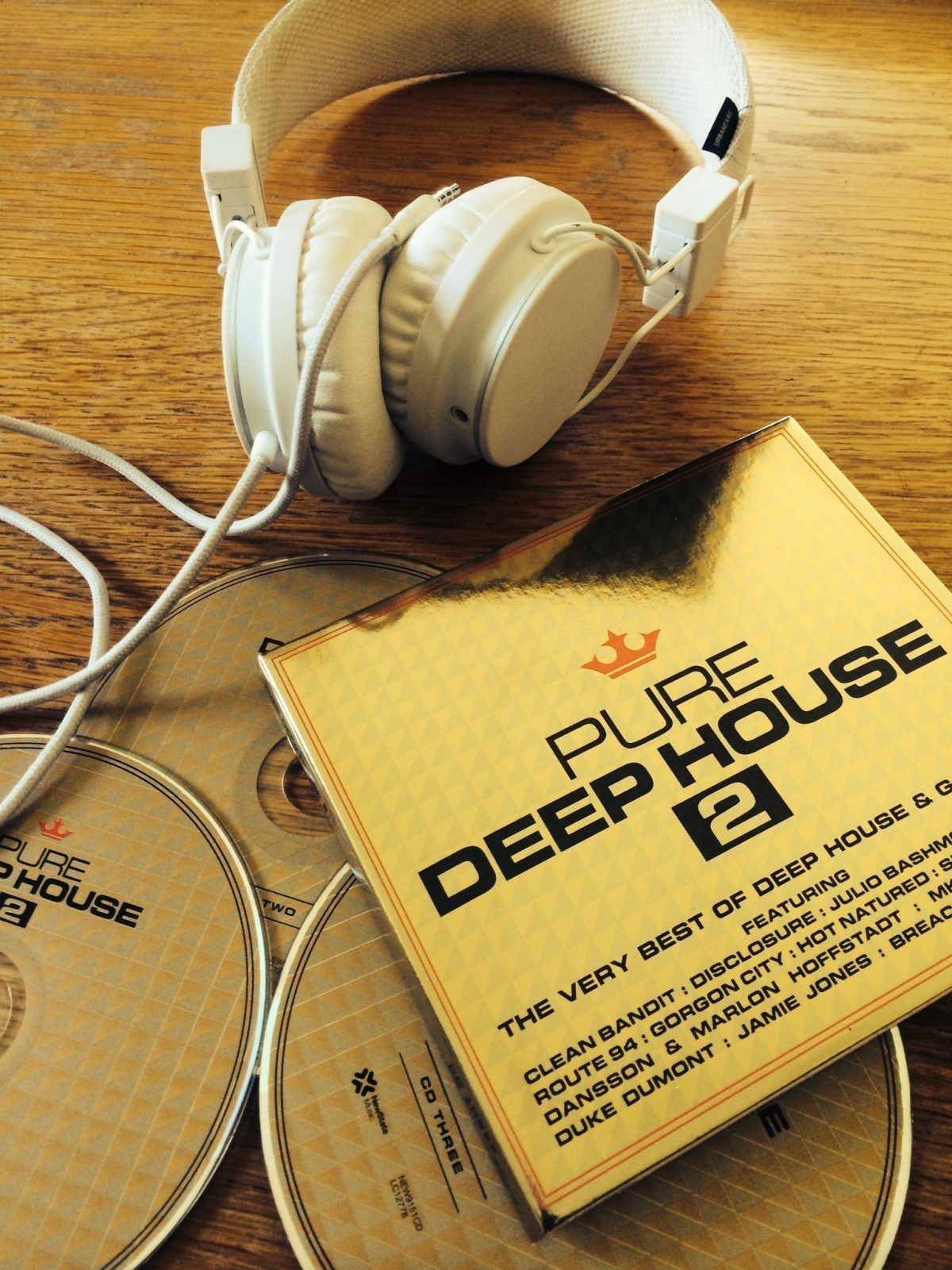 Pure Deep House 2
Released at the end of 2013, Pure Deep House proved a big hit with dance music fans and house heads alike, reaching silver disc status, and spending 8 weeks in the UK compilation album chart top 10 in the process. Wasting no time in giving their listeners a hot new edition of this exciting new series, Pure return on April 7th with Pure Deep House 2: The Very Best of Deep House & Garage.
If 2013 was the breakthrough year for the Deep House sound, 2014 is proving to be the year it takes over the airwaves, with Deep House tracks invading the top of the charts, and showing its crossover appeal again and again. Pure Deep House 2 celebrates the diverse appeal of House and Garage, showcasing cuts from recent chart-toppers Clean Bandit, Duke Dumont and Route 94, as well as underground heroes Julio Bashmore, Miguel Campbell, and Jamie Jones. Comprised of 60 tracks over 3 CDs, Pure Deep House 2 also features 4 exclusive new tracks and remixes that you won't get anywhere else.
CD1 kicks off with The Magician's remix of recent smash 'Rather Be' by Clean Bandit and continues the pace with the future hit 'Shake That' from Dansson & Marlon Hoffstadt, as well as tracks from British dance heroes Disclosure, and three hot exclusives: 'Girls' from Hannah Wants & Chris Lorenzo, 'Looking For Base' by the enigmatic Allusion, and Klingade – Jubel (KANT Remix).
CD2 features more hits past, present and future, starting with the top 3 single Klangkarussell – Sonnentanz, and continuing with Richy Ahmed feat. Kevin Knapp – The Drums, Duke Dumont – Street Walker, as well as the exclusive Mark Wells – I Love You (Lane 8 Mix).
CD3 closes proceedings with a journey into classic House and Garage music that has influenced the most recent wave of producers, with seminal tracks from Inner City, Industry Standard, Nu-Birth, Bump & Flex, Charles B, Ten City, and more.
As the Deep House phenomenon continues to grow, Pure Deep House 2 is the essential new Pure Deep House collection for Spring 2014.
More Info:
http://www.puredeephouse.com
http://www.facebook.com/puredeephouse
http://www.twitter.com/puredeephouse