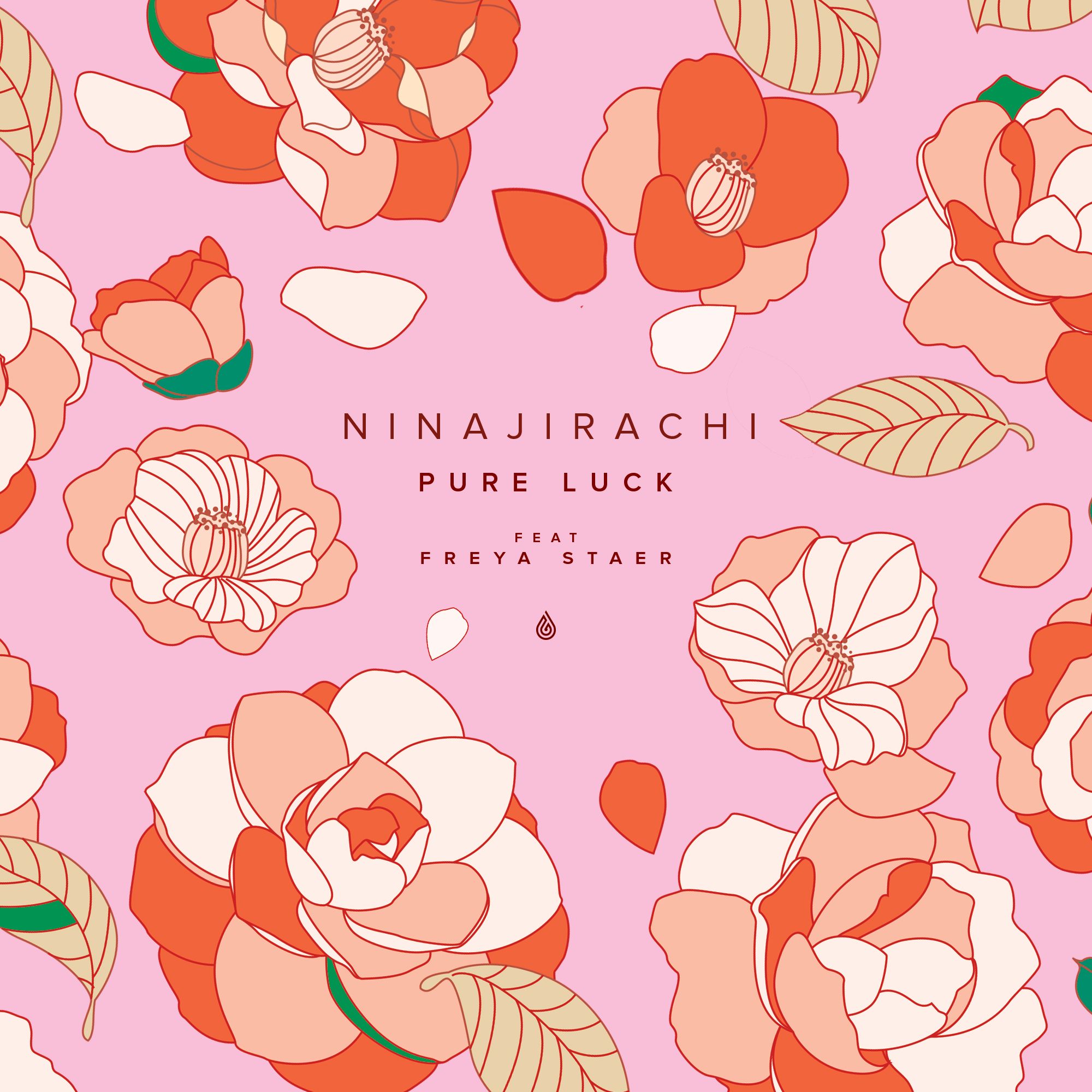 Ninajirachi ft. Freya Staer - Pure Luck
NINAJIRACHI is the moniker of 17-year-old Nina Wilson, a musician and producer based near Sydney, Australia. A finalist in Triple J's Unearthed High competition in 2016, Nina's beguiling music has been described as 'both bouncy and chill' (Purple Sneakers) and as "music made in an ice cave" (TripleJ Unearthed). Her debut single, "Pure Luck (feat. Freya Staer)", has been added to TripleJ rotation before she's even had a chance to graduate from high school.
Counting Porter Robinson, Mura Masa and Flume as influences, NINAJIRACHI's sound is both accessible and sophisticated, employing a wide range of tones and varied, complex rhythms.
'Pure Luck (feat. Freya Staer)' is a unique and original track, mixing harsher low-end tones with bright, playful melodies in a manner that calls to mind Little Dragon. The vocals are expertly dubbed to judder with strained emotion at the track's start, before the beat kicks in and Staer's lead vocals enter, flowing beautifully over the easy, relaxed groove.
Speaking about the track, which has already received support from the likes of ElectroPose, TripleJ Unearthed, Purple Sneakers, Pilerats, Indie Shuffle, Music Feeds and Tone Deaf, NINAJIRACHI says: "Freya and I have been friends since we were 10 years old, so to be able to work with her vocals on this song has been really special."