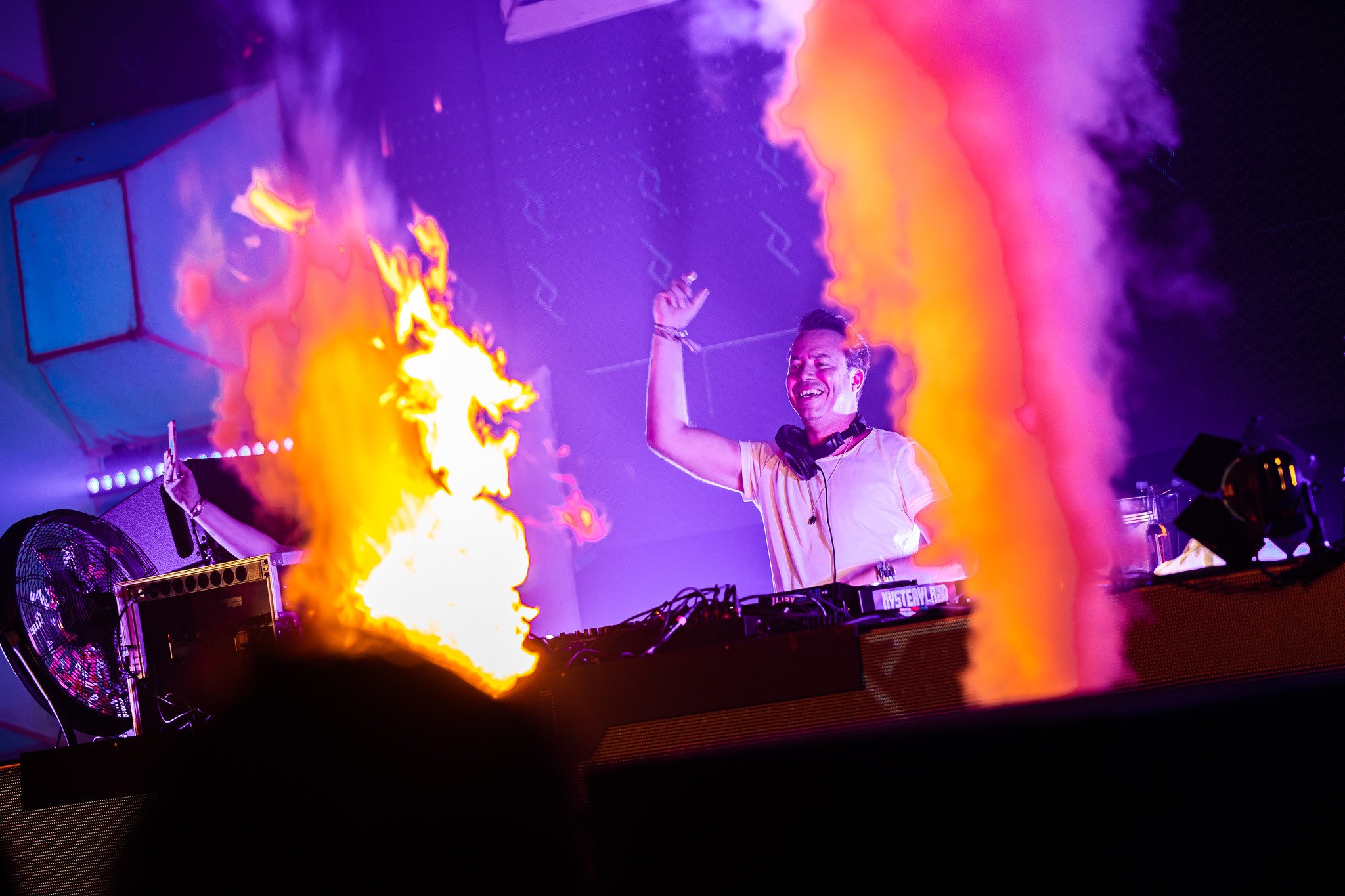 Purple Haze Drops New Offering 'Recover', Out Now Via Armind
Sander van Doorn is back as Purple Haze with yet another hard-hitting endeavor in the form of 'Recover'. The latest to come from Doorn's moniker directly follows up 'Faces' from this August, in addition to a slew of 2020 releases such as 'Flanging', 'Strangers Thing', 'Rosy', 'The Purpose', and 'The King's Court'. It also follows up Sander van Doorn and Armin van Buuren's collaborative knockout 'Jonson's Play' from mid-June of this year. Out now via Armind, 'Recover' is available to listen to across all streaming platforms.
The cinematic track immediately kicks off with a hushed vocal cut, audibly adding an entrancing element to the wholly enticing opus. A plethora of synths are introduced into the space, lulling the listener with each passing second as the tension steadily rises. The hefty bassline kicks in a few minutes into the tune, providing it with a four-on-the-floor ambiance that's maintained with ease throughout the entirety of its runtime. The monumentally anthemic offering slows down its pace about halfway, and re-introduces the hypnotizing monologue from its beginning. The forcible bass drop ensues, and is rife with an infectious energy unlike anything else. The heady touch present from start-to-finish is also perfectly paired with the high-octane flair one can hear via the production elements courtesy of Doorn. In all, the second Purple Haze release of 2021, 'Recover', is a prime addition to the powerhouse's back-catalog.
ABOUT SANDER VAN DOORN / PURPLE HAZE — A remarkably distinguished talent, Sander van Doorn has taken electronic dance music by storm over the course of the last seventeen-plus years. Highly established in all regards, the Eindhoven native's infectious, high-octane take on the genre has seen him release groundbreaking hit-after-hit on a slew of eminent imprints such as Toolroom Records, Anjunabeats, Spinnin' Records, Ultra Records, Armada Music, as well as his very-own Doorn Records, which was founded by the renowned creative force back in 2007.
Over time, he has released three critically-acclaimed studio albums and has performed at notable events and venues around the world such as Miami's Ultra Music Festival, Las Vegas's Electric Daisy Carnival, London's Ministry of Sound, Belgium's Tomorrowland Festival, Romania's Untold Festival, and the Netherlands' Mysteryland Festival, to name just a few. As of recent, the pioneering trailblazer's Purple Haze moniker has seen him release edgier sounds that are sure to have cavernous, adrenaline-fueled dancefloors around the world ablaze with fiery energy.
Since its release in early August, Doorn's Purple Haze hit 'Faces' has already gone on to garner nearly 200k combined streams across all platforms, a highly impressive feat for any producer. The track's immense success effortlessly sets an exciting precedent as for what eager fans and avid listeners can expect with his latest groundbreaking sonic masterpiece, 'Recover'.