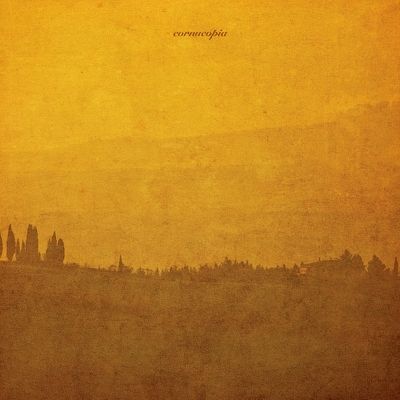 Cornucopia - Pursuit Of The Orange Butterfly EP
microCastle is a highly-respected independent electronic music imprint, launched in 2009 and based in Canada. Under the guidance of multi-tasking main man Mitch Alexander, the label consistently showcases the best in melodic house and techno, building a stunning catalogue of releases from many of the world's finest artists. The prime focus is on quality, cutting edge electronic music whilst always staying true to the label's underground roots.

For the label's first 12" vinyl release, microCastle welcomes the mysterious Cornucopia to present his exquisite debut 3-track EP. This publicity shy artist first appeared on a lot of peoples' radars in May 2016 when his 'The Day You Got Older And Stronger' was released courtesy of Gorje Hewek & Izhevski's Shanti Moscow Radio label. Shortly thereafter, a remix of Guy Mantzur & Sahar Z's 'Temporary Sanity' appeared on Guy J's Lost & Found Records, and by then, the underground had fallen in love with Cornucopia's lo-fi, organic and deeply musical creations.

Support from the likes of Lee Burridge, Matthew Dekay, John Digweed, Hernan Cattaneo, Nick Warren, YokoO and many more, has helped push Cornucopia into the consciousness of many underground music lovers worldwide. Now, making his microCastle debut, Cornucopia presents his much-anticipated 'Pursuit Of The Orange Butterfly' EP. Across three highly sophisticated tracks, Cornucopia delivers a magnificent array of heart-melting melody rich atmospheres, delicious dub-stylings, beautiful bold highs and subtle muted lows, exotic percussion and highly hypnotic meandering musical moments. Cornucopia's experimental attitude balances perfectly with his trademark deeply solid grooves, allowing him to push the creative envelope further every time.
For those who believe that music can affect people on a deeper, universal, emotional level, this is music to treasure. This is music to hold close to your heart. Already in 2016 alone, micoCastle has released exceptional music from MUUI, Navar & Mononoid, YokoO, Mike Griego, BOg, Hermanez, Brian Cid, Eagles & Butterflies, Chicola & Sahar Z. Now, it is time for Cornucopia to shine and the future looks very bright indeed.

Artist Info:
www.facebook.com/thisiscornucopia

Label Info:
https://soundcloud.com/microcastle/tracks
https://www.beatport.com/label/microcastle/12970%20
https://www.youtube.com/user/microcastlemusic
https://www.facebook.com/microcastleofficial
https://twitter.com/microCastle