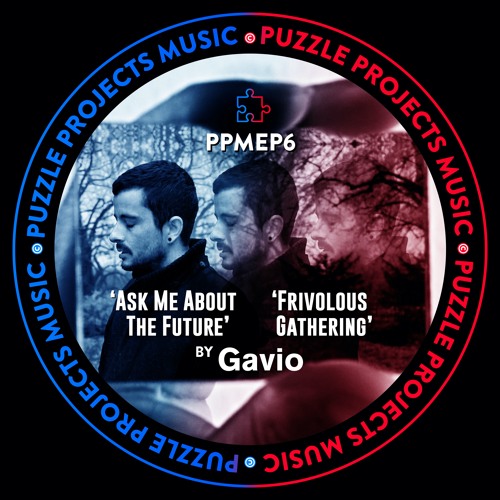 PuzzleProjectsMusic welcomes the Berlin-based powerhouse Gavio
Label boss Ben Spalding curates another killer release on PuzzleProjectsMusic, this time welcoming Berlin-based powerhouse Gavio. The talented Spanish producer has been building a sterling reputation during his time in the German capital, spinning at renowned venues like Tresor, Sisyphos, Kit Kat and Ritterbutzke, while also cultivating an impressive back catalogue of releases. His discography includes cuts like 'Broken Dreams' and 'To Exist in The Distance' – both of which Ben has hammered in his own DJ sets.
Gavio's signature sound fuses soul and funk influences with a raw, underground energy, juxtaposing soulful elements with punchy beats and groovy bass. It's deep, yet energetic, providing the dance floor with the perfect blend of ingredients to get it moving and shaking, all while keeping it emotionally charged and nourishing for the soul.
The 'Between You & Me' EP kicks off with 'Ask Me About the Future' (PPM0018) with solid beats pumping the track along and a seriously groove-heavy low end. Jazzy keys soon enter the fray, complementing the heavyweight bass and we're soon entering deep house heaven. Gavio builds the track with a layer of dramatic neon synth stabs, before we enter a killer breakdown and a funk-laden second half.
Next up is 'Frivolous Gathering' PPM0019, which also combines complementary soulful and jazzy elements with crisp 4×4 beats and dynamite percussion. Gavio's deep knowledge of house music is evident here as he takes a considered approach to production, incorporating familiar cues and instrumentation in his own unique way. This cut rolls out with sublime, mesmerising progression. There's a brief moment where the energy drops, before Gavio ups the ante for a thrilling finale.
Keep your eyes and ears open to the PuzzleProjectsMusic release schedule. The next release sees San Francisco-based artist LeBant drop a powerful slo-mo dark disco inspired bomb of an EP. And there's lots more flavour to come with Ben Spalding and Ronald Christoph showcasing their first material to the public with two quick succession EP's in springtime. Exciting times for an exciting label.
LINKS:
https://linktr.ee/PuzzleProjectsMusic
https://linktr.ee/GavioMusic