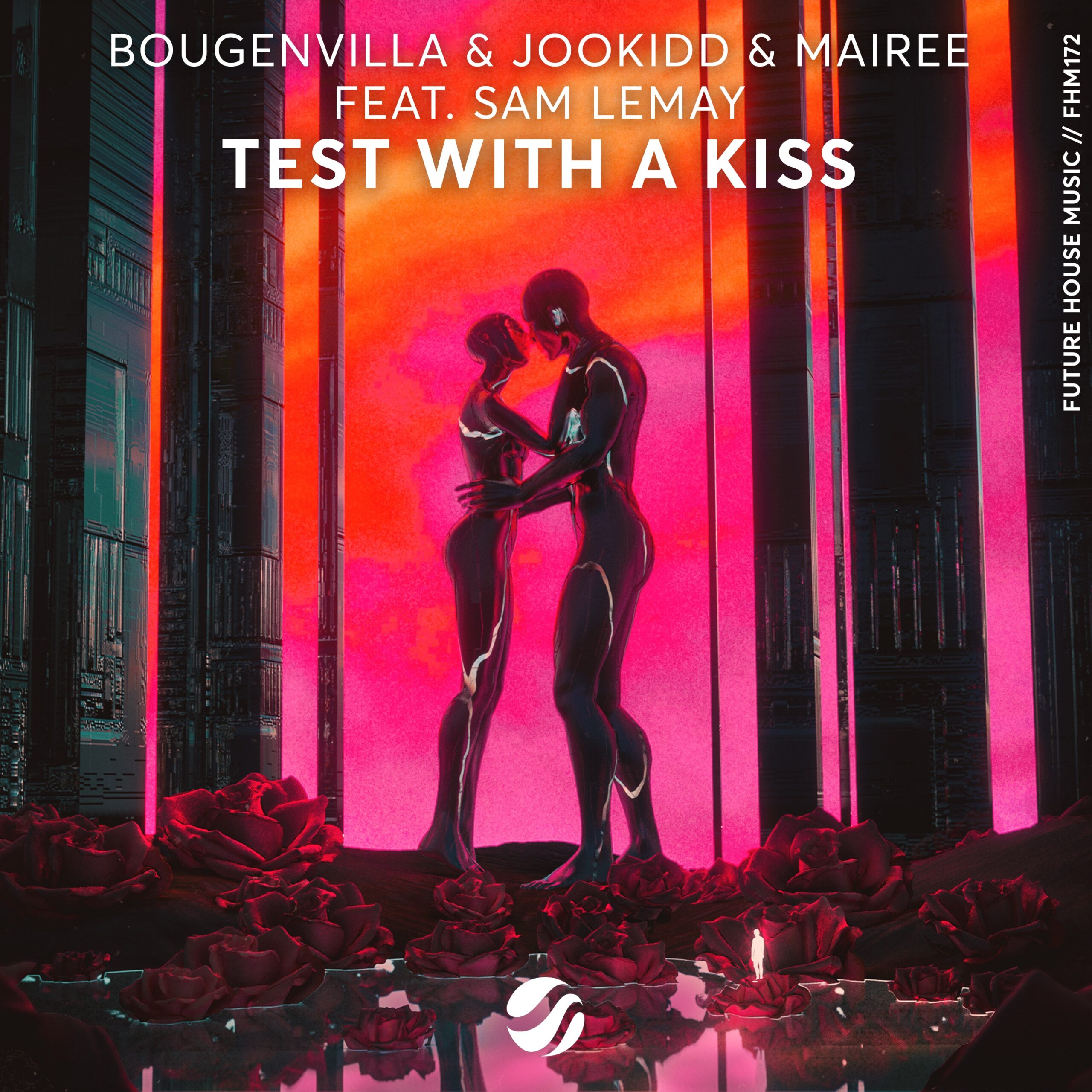 Bougenvilla, Mairee and Jookidd release Test With A Kiss ft. Sam LeMay
After the big success of their collab 'Somebody to Love' Bougenvilla and Mairee are back again on Future House Music. For their new track 'Test With A Kiss' they teamed up with Dutch talent Jookidd. For Jookidd this will be the first release on Future House Music after 2 previous releases on STMPD RCRDS. Bougenvilla did not sit still since the release of 'Somebody to Love'. They released their collaboration with Clean Bandit and did an official remix for Laidback Luke. They are known for their melodic, yet hard-hitting sound which they showcase in tracks like 'Utami', 'Nagini' and 'Kendari. They teamed up with their Slovakian friend Mairee for the second time. Mairee gathered tens of millions of views on YouTube on his shuffling jams like 'Papapa'.
The track starts off with a catchy little whistle, which is followed shortly after by a rapidly moving melody, and Sam LeMay's voice which has a certain youthful energy to it! As the chords join the party, bit by bit the listener can start to visualise the picture that the catchy, upbeat summer track is trying to paint. As the drop approaches the youthful energy begins to build, until it reaches the tipping point! Then as the track drops, led by a powerful kick, and sturdy bassline, the track takes a heavier and more powerful sound than what the listener had heard thus far, creating the perfect juxtaposition!
We are really excited for this release. After the success of 'Somebody to Love' we wanted to create a follow up track with the same vibes, but we wanted to surprise you. We hope you love this track as much as we did, and we want to thank you for the continuous support!
-Bougenvilla on the track-
Listen to Test With A Kiss here: