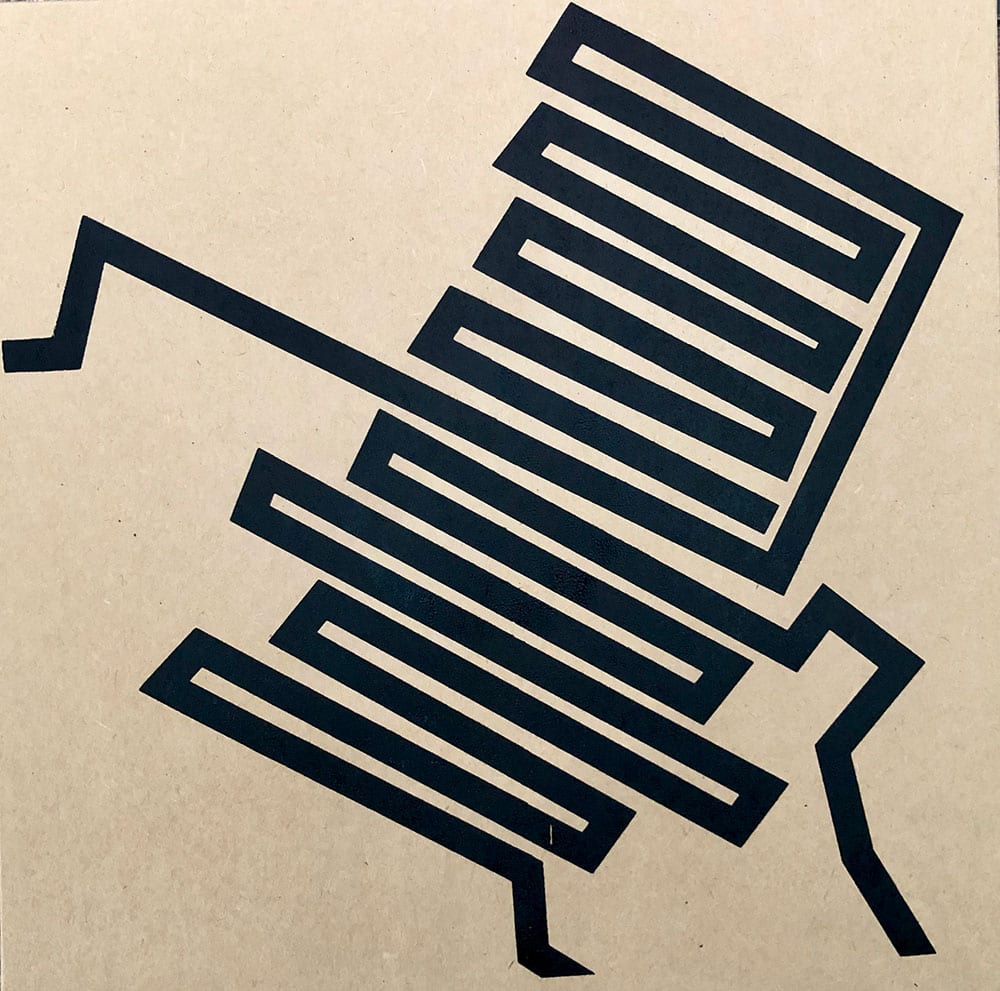 Qindek releasis his second EP of 2019
Since his first EP "Outbreak" signed on the Dutch label Wolfskuil Records, Qindek has been releasing amazingly immersive tracks. Strong from his last EP "Reach for the Cosmica", featuring a massive banger remix from Setaoc Mass, on the Belgian label Form and Function, Qindek releases his second EP of 2019 on the very aesthetic German label Dreiklang Records.
"Come Closer" EP unifies four different creations based on the same material: an ingenious rousing line of percussions.
Qindek's original cut opens up the EP with a pacy and rhythmic percussive start, introducing directly the project's common base. Gradually, a repetitive and heady sound rises behind. Aggressive, vivid counter-tempo hi hats add a layer of animated tension. Percussions and industrial sounds are like two forces actively trying to overcome each other, displaying a wonderful battle of influences in a tense atmosphere. It draws you in an unstoppable wheel you can't resist dancing to, establishing an impressive club-killer.
VOLTMAR's remix initiates an aura of assurance. It has a heavy and straight to the point bass line which affirms the sense of confidence already induced by the rhythm. It feels like going to war alongside a mighty and fierce tribe. The pressure intensifies as the bass line develops and rhythms become more intrusive. Once this weapon is thrown on the dancefloor, people shall unite in one dynamic force.
Edit-Select remakes Come Closer with a simple kick surrounded by frenetic hats setting the scene before mysterious keys lead you slowly towards the unknown outer rim. Following the rhythm of counter tempo hats, you feel like you're observing a part of the galaxy you are the first to discover, inducing a feeling of excitation but also foreboding of what's to come. This cut will hold the dancefloor breathless, wondering about the next move.
Well known for his opaque techno sublimed by slight touches, Kuf concludes the EP with a fast-paced, striking version of Come Closer. The Swedish producer shows once again his skills by setting a potent sub, depicting a feeling of density. A clap makes the cut punchy while industrial sounds and flangered subtle notes give a speeding-vessel-like sensation. The whole energy coming out of it makes an irrefutable banger out of this cut, which will make the toughest party-goers dance with no rest.
Come Closer EP is a package of four powerful weapons to be used without limitation.
Out June 10th on Dreiklang Records.