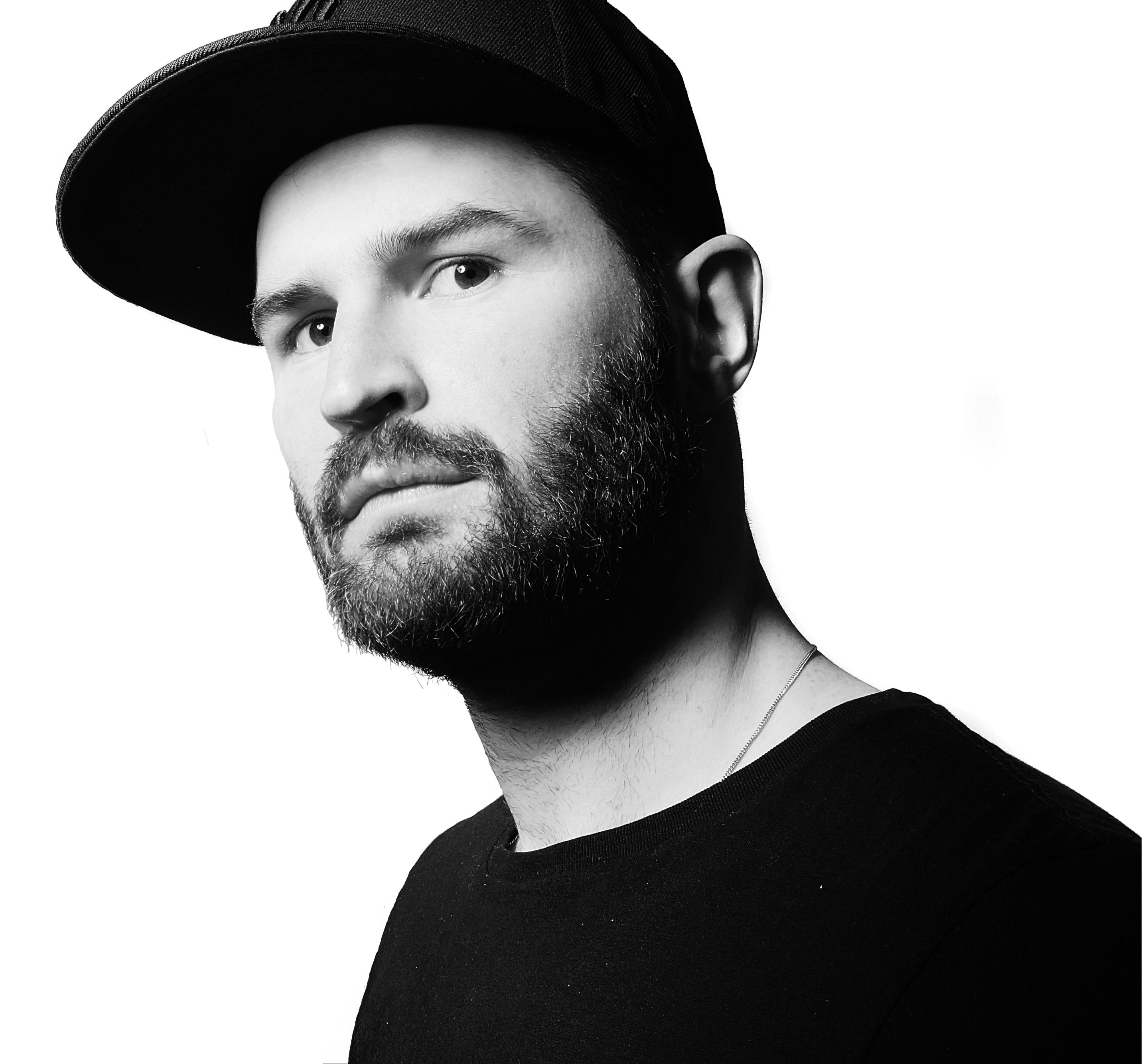 Quick questions with… Dont Look Now
With previous releases on credible imprints Nervous Records and Anjunadeep, 2 million YouTube plays on just one single, and the likes of Nora En Pure & Sonny Fodera supporting his work, UK producer Dont Look Now is one you need to get to know. Today he releases his debut album on Enormous Tunes so we got a quick chat with him about producing emotive music, his dream collaborators and DJ booth blags…
Congrats on the debut album! Was it a case of 'blood, sweat and tears' or did the album just roll out the studio, so to speak?
Thank you! A bit of both – the album probably took two years all told. I had a couple of breaks in between (we relocated from London to Brighton and had a baby) and a lot of the tracks featured ended up becoming vocal collaborations. I think it often produces a stronger result, but the process does take more time in that way. Plus, I tried to use analogue gear where possible, which takes a bit effort to programme and sometimes the synths have a mind of their own – studio issues!
Talk us through some of your personal track highlights. Which ones would you draw our attention to?
A strong vocal can really take a track to another level in my opinion so with that in mind… I co-wrote 'Ammunition' with a vocalist called Hannah Talbot who I've known for several years. Hannah is very talented, both lyrically and vocally. She has a D&B alias you should check out called Solah. 'Drink Talk' was co-written with a vocalist called Charlotte Turbull who featured on the music show 'The Voice' – again, a huge talent with so much potential! Those are my stand out tracks, but I'd also recommend you check out 'Want You' and 'Higher' for similar reasons.
How does the style of the album differ from a Dont Look Now DJ set?
I wanted the album to be a mix of house music styles, from deep and future to beach and chilled, with some tracks that would easily translate to the dance floor and some that are absolutely made for lounging by the pool. My live sets vary depending on the vibe and the setting e.g. a boat party vs 3am in a club, but typically they are punchy and driving, with a good mix of vocal tracks. I like tracks with a positive vibe and a strong hook or theme, they have to be emotive in some way from me to really dig them and play them in my sets.
What's your approach to production / what inspires you to produce?
My approach to production has remained pretty consistent – I start by messing around in the studio, maybe referencing something I've heard on a podcast or mix, and then coming up with interesting loops and basslines. This process can take some time as I won't start to build out the track until I am 100% behind the idea and I know I can make something solid from it. When I started producing I used to have so many unfinished tracks, so I've got better at the writing process in that sense.
You were obviously having success under your original name, so why did you decide to produce under a new alias?
When I started to have some success, I realised I began writing and producing the same sound which was expected of me. I was touring quite a bit (especially across India) and just got to the point where I felt that I needed to either walk away entirely or shift my sound to keep my passion for dance music alive. At the same point I began listening more and more to people like Blonde, The Magician Magic Mix Tapes, Dusky, Disclosure, Defected Records etc., and it completely reignited my love of dance music. And so that was it, decision made – Dont Look Now was born.
What would you say are some your standout career highlights from the past decade?
Ding in locations like Bali, Greece, Shanghai and Pacha NY, and remixing artists like Usher and the rapper, Example. More recently of course, releasing the new album on Enormous Tunes.
You've had the likes Nora En Pure and Sonny Fodera support your work. Whose tunes are you currently spinning?
I like the music Michael Calfan puts out and Sonny's new track 'Take Me Down' is solid. Also liking Lucas & Steve x Brandy 'I Could Be Wrong', and Sons of Maria 'Break Through'.
We hear you have a track coming out with Sonny. What's in store there – when can we expect it?
I sent a bunch of demos to Sonny's label and he picked one out which he felt had huge potential to be developed into a collaboration. Sonny is unbelievably busy as you can imagine, so a release date is TBC but he is a great guy and so talented, so sure it will be worth the wait.
Being signed to the likes of Enormous, Anjunadeep and Nervous is a massive prop to the quality of the music you're putting out. What other labels would you like to work with?
I hope I can continue to grow my relationship with Enormous Tunes, Chris who runs the show over there is a genius! My ambition is also to work with a label like FFRR, and P-line, who represent some of the most established house music acts.
And who is your dream collaborator?
I think I could do something awesome with Blonde, and Sonny obviously! I'd also love to work with the vocalist Becky Hill, I think we could come up with something pretty interesting.
How does it make you feel when your own tracks, like 'Feels Like', have been streamed over 2 million times?
I think it is quite a milestone, I just want as many people as possible to hear my music, so I hope the 2 million people come back to check out my album haha!
Tell us 3 things about yourself.
I live in Brighton and I've just signed up to run the Brighton marathon next year. I am sure I will be tempted to stop off for a nap – about half way round I physically run past my front door!
Before I started writing music and producing myself – I once blagged my way into the DJ booth of a very famous DJ pretending to be with the club, and the club thought I was with the DJ. I drank Rose Champagne and chatted to the DJ while he was DJing most of the night!
I've got a slight obsession with peanut butter, and even numbers – all of my mixing and mastering channels have to be on even numbers, slightly OCD!
What's the best piece of advice you've ever received about the industry and who was it from?
I can't remember who said it but 'don't take yourself too seriously' which I think is sound advice. I also try to never complain or moan. I did an internship at a booking agency many years ago and would listen to DJs who were being paid a fortune, moan about the air con in a hotel room.
Can you remember your first DJ gig?
At the age of 15 I would take my decks down to the village hall and DJ garage music at friends' birthday parties, so I've been DJing for roughly 15 years! Beers went absolutely everywhere, and the music amps would always overheat, so we would take it in turns to cool it down using a record sleeve.
My first professional gig was actually in Philadelphia. Jacob Henry from Silk Royal booked me for a show and we've been friends ever since, he's one of the nicest guys I know, and yes, I got paid, in dollars and beers!
Presence by Dont Look Now is out on Enormous Tunes.
Buy
http://www.beatport.com/release/presence/2298824
Follow
http://www.soundcloud.com/dontlooknow00
http://www.instagram.com/dontlooknow00
http://www.facebook.com/DONTLOOKNOW00
http://bit.ly/DontLookNow_Spotify