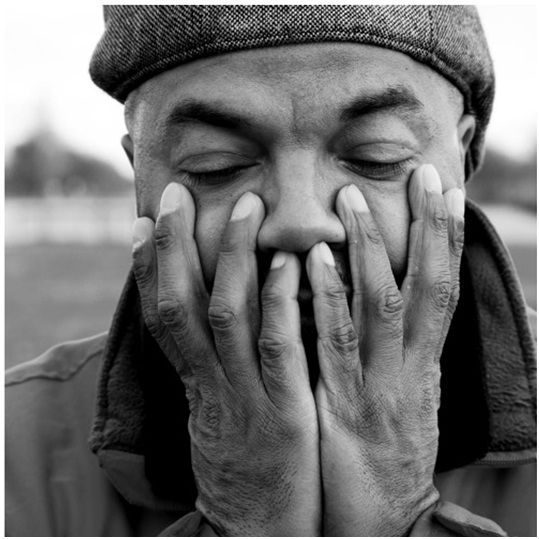 Quickfire Interview: Santonio Echols
Detroit based DJ and producer Santonio Echols is one of his hometown's major electronic music exports – one of the first generation of Techno producers to come out of Detroit. Having been in the business for the last 28 years, Santonio Echols has put himself in the spotlight for his work as part of renowned underground duo Reese & Santonio, later following up with a series of other top notch projects and collaborations.

Along the years this talented artist has had the chance to team up with heavyweight names like: Nikolaos Moiré Patterns, Clemens Neufeld, Oliver Lieb, Combinator, Jonas Asp, Duane Evans, Orlando Voorn, MoBlack, Dj Deep, Greg Stafford, Claude Young, Blake Baxter, Eddie Fowlkes, Raquel Roberts, QuWonna Toney, Mike Anderson and Robert Doubledee Mills to name a few. Moreover, his works have also been signed by A-list labels such as: Tresor, Detroit Dancer, London FFrr, KMS, Decks Tracks, Opilec Music, React Records, Serious Grooves, D Records, Soiree Records, Random Noise Recordings, M.I.D Records, Express Records, Siren, Chapter 2 Recordings and Jambalay Records amongst others.

Whilst Santonio is constantly keeping himself busy with new releases, his latest being 'Soul Invasion', we've decided to have a chat with him to get to know the essentials behind this stellar talent.
Hey Santonio, we've got 15 quick questions for you here to answer in 30 seconds.

I started DJing and producing since…
I started DJing first about late 1985 and producing in 1987

I got involved in the music industry because…
It just kinda fell in line after DJing for the love of music, wanting to create my own tracks, bass-lines and melodies.

I am based in…
Detroit (MOTOWN)

My sound is…
Detroit style… Detroit Techno/House with some Deep House added at times.

My main influence is…
My influence comes from all over from Juan Atkins to working with KMS to Kraftwerk to the early New York sound from the Paradise Garage.

People should listen to my tracks because…
I put all my soul into my music always giving a 100%.

If you want to know who I am as a producer listen to my tunes…
On D Records, Chapter 2 Recordings or J D Records

My key career highlight so far is…
🙂 Still working on it!

My dream is…
To produce a track for Jennifer Hudson and Barbara Tucker

My all-time favourite tune is…
Mighty Clouds of Joy – Mighty High

My favourite venue/club is…
Tresor Club, Paradise Garage

My favourite plug-in is…
Massive

If I weren't a DJ and producer I'd probably be…
Shooting video/film

I'll only stop making music if…
My mind goes first.

Santonio Echols is…
Grateful

Thanks Santonio!