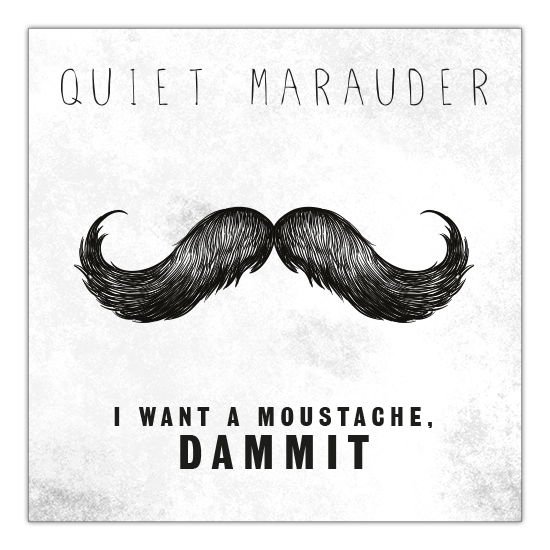 Quiet Marauder – I Want a Moustache, Dammit
Ahead of the UK launch of their unique, 111 song, 4 volume debut album, MEN, on 27th January 2014, Cardiff's freshest anti-folk crazies release lead single I Want A Moustache, Dammit on 13th January 2014.
Powered by the dual songwriting engine room of Simon M. Read and Jonathan Day, Quiet Marauder are a loose collective of musicians all contributing flourishes of cornet, melodica, guitar, piano and kitchen utensil percussion. I Want A Moustache, Dammit sees the band in jovial, bombastic form, describing the steps needed to imitate alpha male icon Burt Reynolds' facial hair.
Inspired by Harmony Korine's 1997 art-house movie, Gummo, the single concerns itself with masculine discontent, and the desire to become more overtly 'manly'. In this instance, this involves chewing through a paper face of Burt Reynolds to create one's own 'moustache'.
Released on Bubblewrap Records on January 13th 2014, I Want A Moustache, Dammit will be available for download from the Bubblewrap Collective Soundcloud Page.