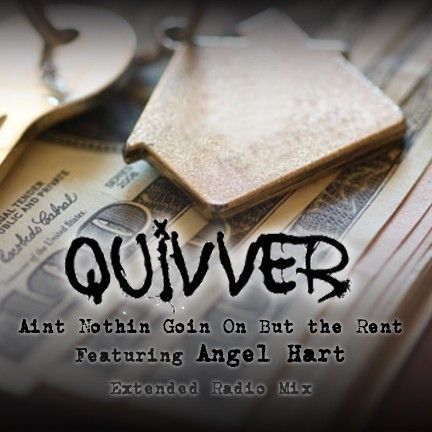 Quivver feat. Angel Hart – Ain't Nothin' Goin' On But The Rent
DJ Mag Top 100 regular John Graham aka Quivver first introduced himself to the wonderful world of dance music in the early nineties and is now a fully fledged member of the small team of talents that have held position at the top right from the start. His early works with the likes of Perfecto were chart smashers throughout the nineties and his talent for memorable melodies and distinctive production style is what has kept him among the elite for so long.
'Ain't Nothin' Goin' On But The Rent' was one of the most memorable hits of 1986 and is way overdue an overhaul. Quivver and Angel Hart have given the original a classy rework that stays faithful whilst adding a slice of House straight out of 2014. John's production work relies on a sumptuous analogue bass line that's eighties inspired, but modernised with a crisp and clean mix more comparable to the sound of modern Deep House that's ruling clubs around the world in recent years.
Not the first time John and Angel Hart have collaborated, this release comes as a follow up to their 2013 release with Toolroom Records – 'I Don't Want To Wait'. No doubt House orientated but with a commercial viability that'll make this release just a popular on the dance floor at peak hours as on daytime radio, it's another notch on the belt of one of the genre's kings of the underground. Whether a seventies baby or a younger fan of the golden days of the eighties, you'll no doubt remember the classic and fully endorse Quivver's masterful cover. The release is out now on Boz Boz – John's own label which just happens to be celebrating ten years in existence and what better way to mark the occasion than this remarkable new package from the label boss himself. With a hectic summer schedule already in motion with new releases, tour dates and more in the pipeline, it's safe to say that Quivver is using 2014 to confirm his status as a concrete fixture in the global House music world and we've got to agree.