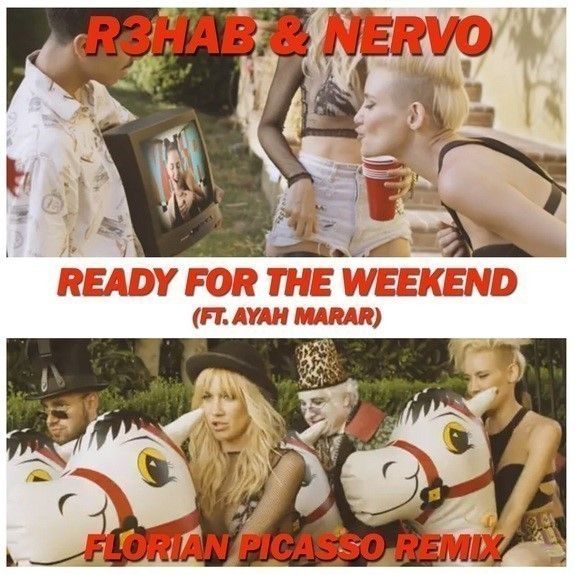 R3hab & NERVO – Ready For The Weekend (Florian Picasso Remix)
Continuing to flourish amongst the big names in the scene despite his young age, French sensation Florian Picasso now makes his presence felt once again with yet another incredible remix. After charting 2 Beatport Top 10 remixes and having an all round stunning year, Florian Picasso has decided to give away his own rendition of Nervo & R3hab's 'Ready For The Weekend' ft. Ayah Marar away for free, as a thank you to his fans for their loyal support.



Always on his toes and keeping his productions fresh and creative, Florian translates his family's rich artistic history into the studio as he continues to turn out groundbreaking originals and innovative remixes. While keeping key elements of the remix true to the original, Florian makes it his own by incorporating sky piercing synths, euphoric electro breakdowns and a build that leads to a frenetic drop with enough oomph to set even the toughest of dance floors ablaze.

With a handful of his own tracks and yet more exciting remixes on the horizon for next year, Florian is well underway to make 2015 his year. Motivated more than ever to hone his craft in the studio, be sure to keep tabs across his socials to stay up to date on all forthcoming news!