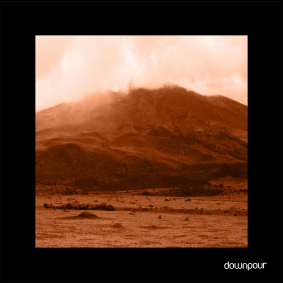 Guyus Grey - Rain Summoner EP
Guyus Grey launches his newest EP, 'Rain Summoner' on his Downpour Recordings imprint this December, comprising of three original tracks from the Canadian artist.
Toronto, Canada's Guyus Grey has been working away in the studio, developing his sound and releasing music via his Downpour imprint over the past few years, picking up support along the way from the likes of Nicole Moudaber, Paco Osuna, Yotto and more. Here he delivers his latest EP on Downpour, inspired by his adventures in the Andes mountains of Ecuador. The artwork is an analogue 35mm film picture taken by the artist himself and the EP's name is taken from what the indigenous peoples of the region call the pictured volcanic mountain."
Title-track 'Rain Summoner' leads on the package with spiraling noise sweeps, choppy bass hits and a fluttering saw tooth lead whilst wandering resonant melodies float above it. 'Lemon Walker' follows and retains a similar aesthetic with murky bass textures, winding arpeggio stabs and shuffled percussion.
'Phenontype' then rounds out the package with a darker feel, laying focus solely on gritty pulsating bass, sporadic bass chords and tension building strings ebbing and flowing around the sturdy rhythmic foundation.
Guyus Grey's 'Rain Summoner' EP is out on Downpour Recordings 21st December 2019.
Tracklist
1. RainSummoner
2. LemonWalker
3. Phenotype