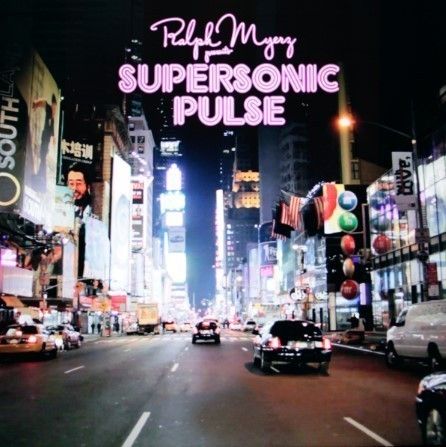 RALPH MYERZ – SUPERSONIC PULSE
Ralph Myerz returns with his star studded 3rd Album, and he's pulled out all the stops with George Clinton, Roxanne Shanté, Snoop Dogg, Kurupt, Diana Ross , Roxanne Shante, Annie & Røyksopp providing guest vocals and production know how.

Røyksopp, Annie & Ralph are all from the same music scene in Bergen, which blossomed in the early Noughties with a whole wave of electronic tinged artists emerging at once. As well as Royksopp there was Datarock, Bjørn Torske, Annie, Kings Of Convenience , and Ralph Myerz who after success with music for both adverts and film received an invite to work with Rappers like Snoop and ASAP Rocky in the USA and Canada.

15 years later Ralph is about to release his 3rd solo album and as he explains, he had a vision for album number 3 of bringing all the artists he had worked with past and present together:

"When I put this album together I wanted to have all the people I had visualised in my mind that would suit each track perfectly, and I instantly knew when the instrumental for Do The Damn Thang was finished I had to have Snoop & George Clinton on it.
Snoops crew 'The Dogg Pound' had already been in my studio in Bergen, Norway recording music so they already liked a lot of my music and had heard a lot of the other tracks that were going on the album, so it was actually quite easy to get it done. Since I already had a connection to Snoop's crew 'The Dogg Pound' I basically just asked them ! People like George Clinton followed on from that"
'Taker A Look At The World' is the first single from the album and includes two stars from Ralphs homeland of Norway, Royksopp on production duties, and 'Annie' on vocals. The video can be seen here
Disco Piñata is the new label from Steve Pross who also ran Emperor Norton Records who's roster included – Ladytron, Felix da Housecat, Lost in Translation and Virgin Suicides soundtrack.