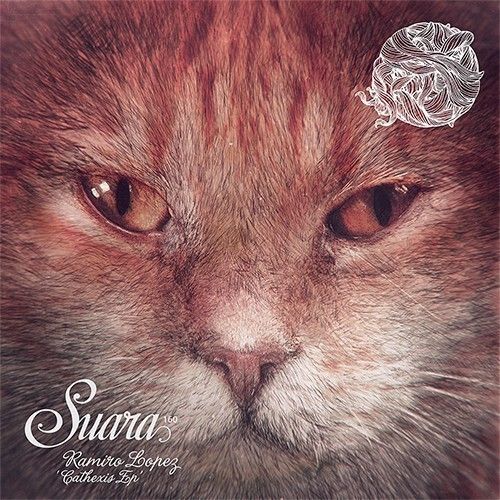 Ramiro Lopez – Cathexis
December 29th 2014 sees one of Suara's most talented core artists Ramiro Lopez return to Coyu's kitties label to deliver another outstanding EP entitled 'Cathexis'.
This slammin' three-track offering showcases Ramiro's in-demand production style and is another superb example of the never-ending stream of quality releases that Suara has become synonymous for, including recent offerings from; Dosem, Henry Saiz, Mark Fanciulli, Affkt, Edu Imbernon, Pete Tong & John Monkman and, of course, Suara's mastercat Coyu.
'Redone' kicks proceedings off and takes us on a journey through tough banging beats, intriguing sound effects and an effective one-note bassline surrounded by rave-esque horn sounds that add real atmosphere and flair to the track.
'Phill' continues the mania with its pounding tech-house groove, eerie vocal samples, scatty effects and a 90s style bassline. The track also boasts an immense build-up allowing for it to really explode and cause maximum damage on the dancefloor.
'Hectic Show' is next up and the most Techno sounding of them all, showcasing; intense pounding beats, a twisted vocal line, crazy synth effects and cinematic chord samples to create just the right amount of tension – this track really bangs!
To conclude, all three tracks pack a real punch and compliment each other brilliantly to make another fine Suara release and a great addition to your collection.
'Cathexis' EP is available on Beatport exclusively from December 29th and the rest of the world four weeks later. For all up-to-date information on Suara's exciting release schedule please head over to: www.suara-music.com