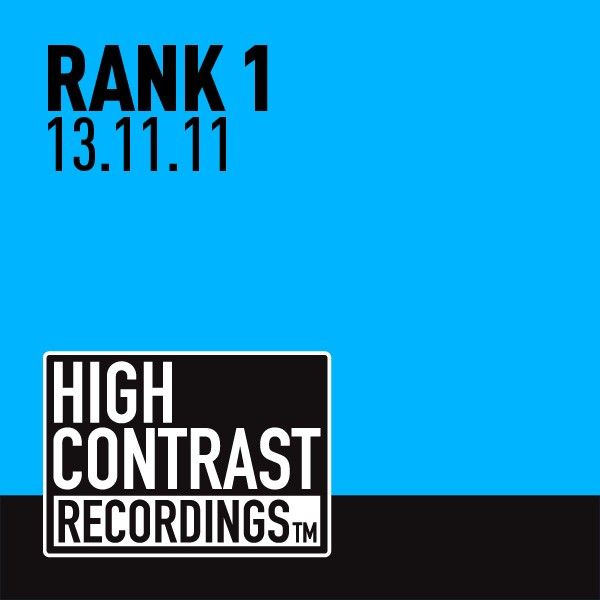 Rank 1 – 13.11.11
Rank 1 singles are gems every bit as much through their scarcity as their ability to send floors supernova. When the Dutch pairing of Benno de Goeij & Piet Bervoets have something to say studio-side though, it's always worth listening to. 2013 has already brought the thrilling sonic compulsion of M.I.K.E. collaboration 'Elements of Life' and the big-room-boom/title-says-it-all 'Floorlifter'.
Now though prepare for one of the most extraordinary, atypical, riveting, downright brilliant recordings you'll hear this year. '13.11.11' is its name… it's BPM, runtime and its release date, all rolled into one. High concept, huh!?
Maverick as much by design as intent, '13.11.11' rolls out with prog-trance force and tempo (131.111 bpms on the nose!), with its deep, sonorous bass-building atmosphere. Don't think it's going to hang around there too long though…
Backed by floor-flaming, whip-cracking FX, de Goeij & Bervoets drive home its first elevating lead line – one that seizes the track's centre ground and speeds it rapidly towards peak time. With its first high duly delivered '13.11.11' drops back, initiating a beautifully crafted Vangelis-esque analogue sub-melody, which subtly fluctuates the track's mood.
On '13.11.11' atypical composition, Rank 1 said: "when we decided to produce a track this way, it wasn't with a 'why should we make this?' attitude, but more like 'why the hell shouldn't we!' We know its not 'the usual', but who says we have to play by the rules all the time!?"
Described by the UK's DJ Mag in their 9/10 review as having "micro-mix-comp" properties, in its own time '13.11.11' swirls the atmosphere deep – minute by charismatic minute working its way towards its next jaw-drop sequence. Around the 9th minute mark, Rank 1 instils a savannah-like atmosphere to the track, enacted by its angelic indolent flute-led riff. Once again though, with perfectly measured pace, they begin to draw the euphoria back in. Raising the tension sky-high they gift '13.11.11' its final uplifting Gotcha moment!
"With '13.11.11', Rank 1 yet again lead the way when it comes to defining what modern day Trance music really encapsulates. Epic vibes guaranteed here – Trance Single of the Month" – [Tilllate]
"If its runtime has you imagining a long drawn-out build up to the action, forget about it. '13.11.11' hits its stride, and indeed first breakdown well within its third minute." – [MIXMAG]
"On the surface '13.11.11's number code gives little away. In reality though it's telling you everything. At thirteen minutes, eleven seconds long, it's by modern standards a bona fide epic – 9/10" – DJ Mag UK
"Rank 1 seems to have been saving up for one big blowout. This, quite clearly, is it."
10/10, Single of the Month, [MIXMAG]
Rank 1's new single '13.11.11' is out on November 11th and available through Beatport on High Contrast Recordings.
Tracklist:
01: Rank 1 – 13.11.11 (Original Mix)
www.rank-1.com
www.soundcloud.com/rank1official
www.facebook.com/rank1official
www.twitter.com/rank1official
www.beyourselfmusic.com
www.soundcloud.com/be-yourself-music