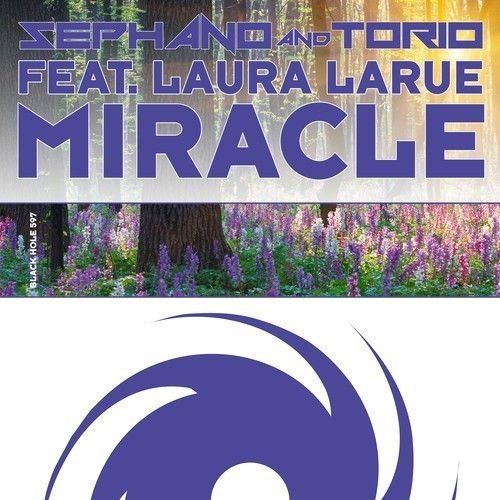 Sephano & Torio ft Laura Larue – Miracle
Less than a month after their smash 'I'm On Drugs' scaled the Beatport charts, big-room specialists Sephano & Torio let off another anthem, this time on the world famous Black Hole Recordings. 'Miracle' is an unrelenting electro-infused hands-up situation that oozes Sephano & Torio's signature stadium-scaled leads and bone crunching bass lines. With the beautiful vocal talents of Laura Larue on board, this single is no doubt heading for the same success as their recent releases, which have been drawing plays and attention from some of the most influential names in the game and selling like hot cakes.
The talented duo have been growing in stature throughout 2013 and as their leads continue to get bigger and the drops get dirtier with every release that the pair unleash from their studios – it's clear to see we're dealing with a name that's rapidly going global. With the likes of Andy Duguid and other household names backing the release already, we're expecting this one to hit the roof just like their other 2013 releases. We're struggling to think of an act putting out as much quality Progressive/Electro this year – so if you're new to the name, get acquainted as they guys are here to stay for the long haul.
With a remix package in the pipeline and the production line of the duo letting off smash records every month – we can expect to see these guys returning with yet more fire in the not so distant future.
Keep up to date with Sephano & Torio online:
https://www.facebook.com/sephanoandtorio
https://twitter.com/SephanoAndTorio
Black Hole Recordings:
https://www.facebook.com/blackholerecordings