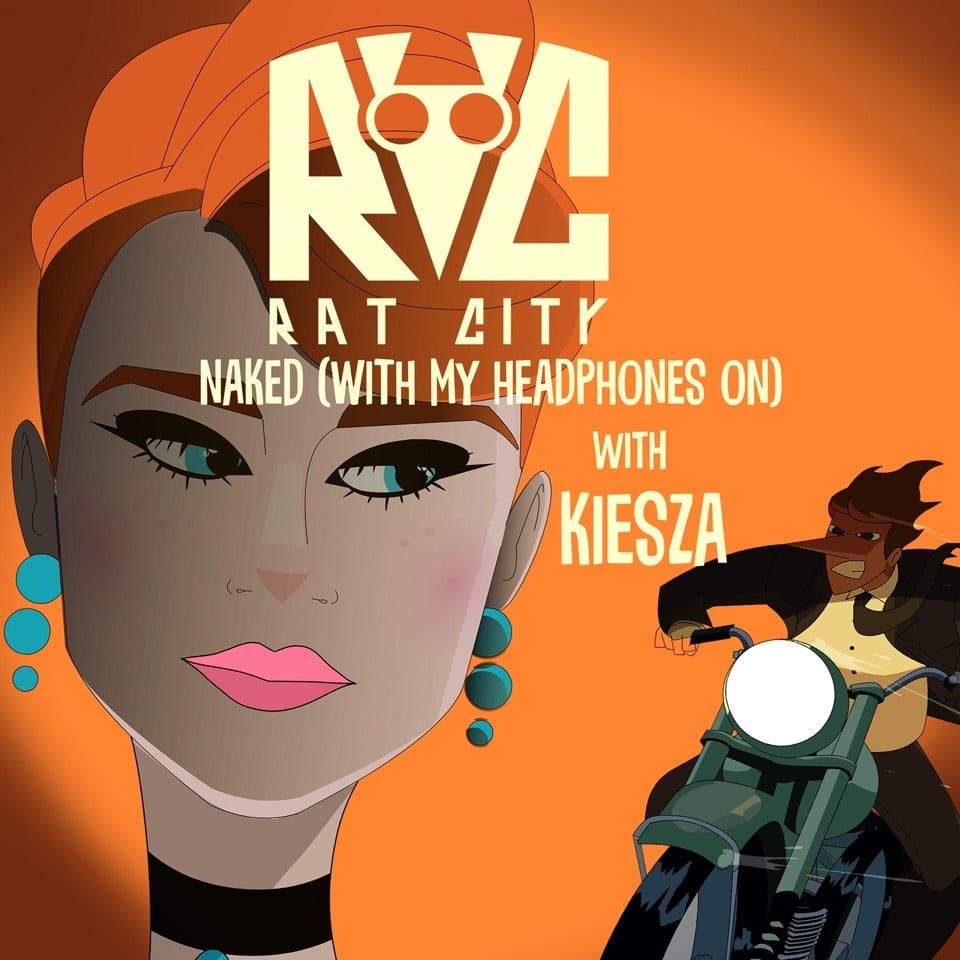 Rat City joins forces with Kiesza on new single with 'Naked (With My Headphones On)'
Stream 'Naked (With My Headphones On)' via:
Following hot on the heels of their #1 Shazaming Scandinavian double platinum single 'Kind of Love' and their collaboration with Dutch superstar DJ Lvndscape, Rat City returns their most infectious single yet 'Naked (With My Headphones On)' featuring Kiesza.
World-renowned for her billion-streaming pop smash 'Hideaway' as well as her unique collaborations with Diplo, Skrillex, Duran Duran and Bakermat, Kiesza is simply one of the most distinctive and inventive artists in modern pop.
Having worked with Rat City's member early in her career, Kiesza says about the collaboration: "Cato, Kent and I have known each other for many many years. I was a huge fan of them back when I was a starving artist in New York, long before Hideaway ever came into existence. I nearly moved to Norway to work with them at one point, around the time we released our song "Trigger Finger". We have a musical chemistry that is really rare and special, and it always has felt like we had unfinished business until now. I'm really excited about their new project Rat City. They just keep outdoing themselves, and I love how they stay true to who they are no matter what anyone tells them. "Naked With My Headphones On" is such a jam! I can't wait for the world to start blasting this song!"
Known for their innovative and eye-popping animated visuals, the video for 'Naked (With my Headphones on)' will be no exception, this time starring Kiesza as a fully animated character in a narrative of heartbreak and redemption.
In the words of Rat City, "It was great to be back in the studio with Kiesza when she was in Norway this summer. We had the track going and she came along and added an amazing vocal and a great, tough lyric. She asked if she could be a character in the video as she is a big fan of the Rat City world, so we wrote her in. We think it's our best track and video to date, we hope everyone likes it as much as we do."
A high concept audio visual project seamlessly fusing song and image, Rat City was conceived by Norwegian songwriter/producers Kent and Cato Sundberg, who have been a part of the Stargate writing stable and to date have had six #1 songs across Scandinavia. Lasse Michelsen joined in 2018 and as producer/writers Rat City have already had hits with Lila and Chris Holsten as well as remixing Mike Posner's project Mansions. Rat City's debut single 'Kind of Love' hit #1 Shazam and spent 7 weeks at #1 on Norwegian radio. The song received extensive Spotify playlisting, US radio airplay at SiriusXM and iHeartRadio Evolution, as well as praise in Earmilk, YourEDM and EDM Sauce. Check out this amazing clip of Rat City performing 'Kind Of Love' on Norway's biggest music TV show.
When challenged with the task of creating a visual identity for Rat City the brothers Sundberg approached US-based animator 'Micah Monkey' who designed a whole world for the band, characters from which premiered in their debut music video for 'Kind of Love'. Says Cato, "We are all big fans of the Gorillaz and loved the idea of Rat City starting life as an animated project…telling stories of a hotbed of seedy characters who stab each other in the back at every turn."
CONNECT WITH RAT CITY