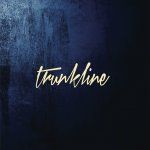 Trunkline - Rave Jam EP
French duo Trunkline are back on their own label with a new and fiery six track EP entitled Rave Jam.
With this project, Madben & Yann Lean look to go back to the roots and essence of techno. They are skilled craftsmen who cook up great hooks and textures and like to write their music on-the-fly with their analogue gear. The project has taken them to stages around the world as a four deck DJ set and 100% live show. Their last EP was marked out by Dave Clarke as one of the best of 2016, and Laurent Garnier, Gary Beck and Emmanuel Top have already been playing cuts off this new one.
It is no-nonsense banger 'The Mole' that kicks us off, with some rock-solid drums, a wonky synth riff and huge oversized hi hats all bursting out of the speakers. Tense drum fills, sweeping crescendos and subtle filter tweaks all help oil the groove and ensure maximum damage. 'Rave Jam' is another long form techno opus, but this one is deeper and more cerebral. Dark pads ripple out to an infinite horizon as coarse claps and edgy chords add to the feeling of loneliness in compelling ways.
The physical 'One Key' then gets busy with stomping drums hitting hard as deft synths tumble around the groove, and 'FM Perception' is an ever more wild industrial techno cut that has many peaks and troughs, hellish builds and pressure releasing drops. Proving they are expert drum programmers, 'WDB' is a punchy number with ghetto vocal stabs and more dramatic percussion, and last but not least, 'Dust' is a heads down, dubbed out and frazzled groove that is hunched over and characterised by a real sense of urgency.

All six of these top techno cuts are real sizzlers that are primed for dance floor detonation.
Tracklist:
1. The Mole
2. Rave Jam
3. One Key
4. FM Perception
5. WDB
6. Dust