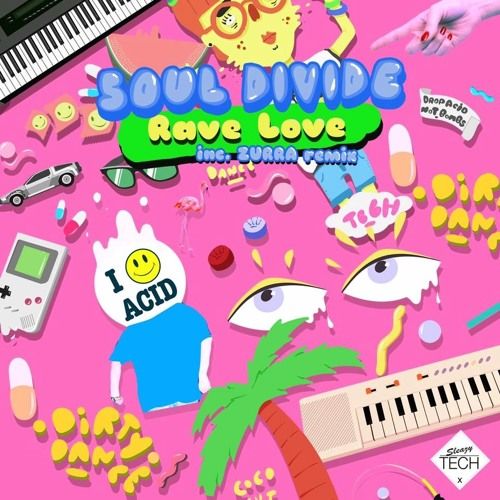 Soul Divide - Rave Love
As we return to Sleazy Tech you should know by now we're all about those huge club tracks and Soul Divides Rave Love delivers everything you should come to expect by now. Massive rave samples, a very well known classic vocal fused over huge club beats & stabs.
We have the original club mix & the special extended mix to really build the tensions as well as bringing TMTR & Get Twisted artist Zurra who really flips the track giving it a dubbed out late night and moody bass mix which will destroy the floors on equal measures !!! This is Sleazy Tech and yes.