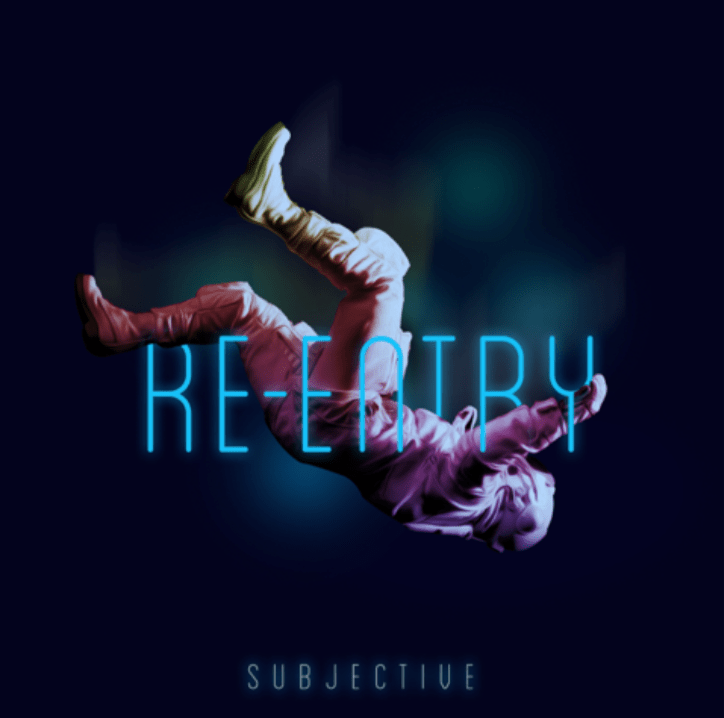 Goldie, James Davidson, Subjective - Re-Entry
On January 18 2019, Subjective – the collaborative project from dance pioneer Goldie and esteemed engineer / producer James Davidson – will release their debut LP, Act One: Music For Inanimate Objects. Today the pair share 'Re-Entry', the latest single taken from the album.
Like previous single 'I Saw Her Last Summer' the new track's music video is directed by David Wexler of Strangeloop – one of the world's leading concert visualist companies. They have provided avant-garde live visual effects for a wide range of international artists including Flying Lotus, Bonobo, Pharrell, David Gilmour and Nick Murphy (Chet Faker).
On the project, David said, "Working on the music videos for Subjective has been a dream collaboration for us. We felt honored that the Goldie and James trusted us enough to give us a large amount of creative license, and we were excited to find that our philosophies and aesthetic sensibilities were very much in sync. Vibrant conversations with Goldie informed our initial approach, and the tunes themselves pushed us to reflect their fusion of innovation and homage."
'Re-Entry' is out now via Masterworks.
There are few names in the music industry that have achieved such a profound impact upon the culture of dance music as Goldie. Since his boundary-pushing debut Timeless, he has continued to create, challenge and revolutionise a sub-culture already known for its experimentation. Act One – Music For Inanimate Objects is the latest example from the autonomous producer.
Making up the other half of Subjective is James Davidson, described by Goldie as an "exceptional engineer and an unsung producer in his own right" who has previously released via Metalheadz (under the alias Ulterior Motive with Greg Hepworth), and also helped produce Goldie's 2017 album The Journey Man. This relationship organically progressed on to collaborating in the studio, "following the water as opposed to a strict concept", Goldie adroitly explains. This was the birth of Subjective.
"I've always been a fighter with music and gone way ahead of the curve in a lot of respects", says Goldie. "I've come from an era that's spanned three decades from the 80's to now, and I think I've always pushed a progressive drum'n'bass, sound. But this is a refined album, one that you can really fall into, immerse yourself in, or just play in the background – and it still works."