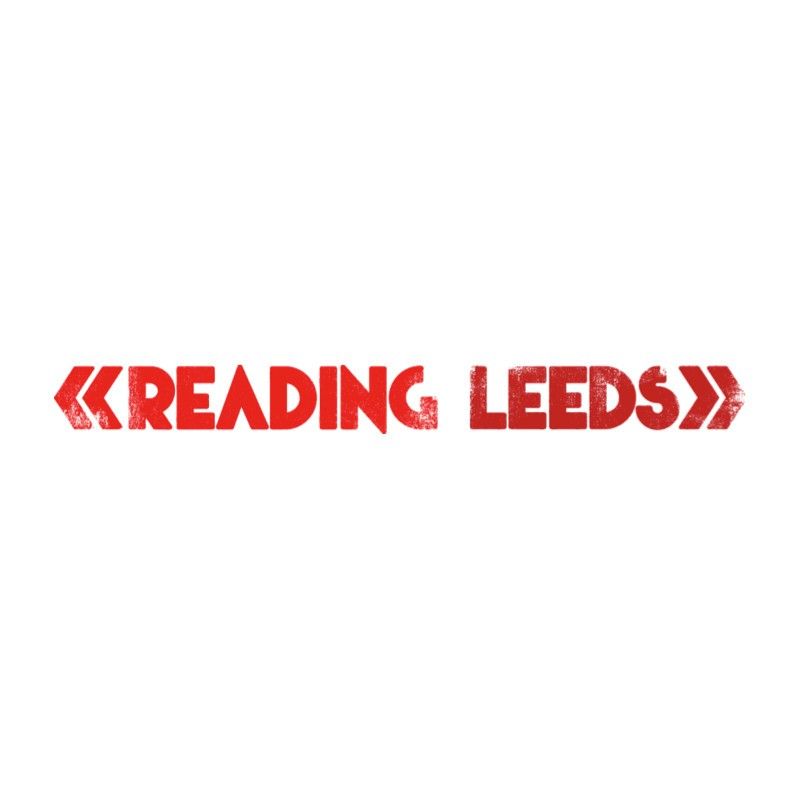 Reading & Leeds Announce Alternative Stage And Transgressive Takeover
With six weeks to go until the Festival gates open, the line-up for the Alternative Stage at Reading & Leeds has been announced. Reading tickets are sold out but those looking for a reason to buy Leeds tickets need look no further than this eye-opening announcement.
On top of the already huge line-up including headliners Queens Of The Stone Age, Paramore, Arctic Monkeys and Blink 182 comes a host of the best in comedy and alternative talent from the UK and beyond plus the annual after-hours takeover from Transgressive Records.
Heading up the comedy line-up is "comedy's Mozart" and all-round polymath Bill Bailey. His unique mix of surreal and sharp wit with brilliant musical mash-ups makes him consistently rated as one of the funniest acts in the country. From Kraftwerk tributes to dubstep hymns, to releasing his own 'In Metal' album, music is an integral part of his stand-up sets, making Bill the perfect addition to the Reading and Leeds line-up
As a regular on TV favourite 'Mock The Week' and multiple Radio 4 shows, the deadpan stylings of British comedian Milton Jones are sure to prove an Alternative Stage highlight of the weekend. With sidesplitting one-liners aplenty, his Reading & Leeds performance is not to be missed.
Also heading for Leeds will be Adam Buxton of BBC6 Music fame who will perform his BFI London show BUG. The show celebrates the wacky wonderfulness of the latest interesting, strange and otherwise noteworthy music videos and the accompanying You Tube comments.
With a line-up also including parody wonderkids turned TV stars The Midnight Beast, comedy hip hop duo Rubberbandits, BBC3's 'Uncle' star Nick Helm & The Helmettes, comedian and 'Eastenders' regular Terry Alderton as well as 'Stand Up For The Week' regular Sara Pascoe and BBC 3 mockumentary stars People Just Do Nothing, the Alternative Stage is truly one of the must see parts of the festival.
Online sensations Jack and Dean also join the line-up alongside Canadian comedian, writer and actress Katherine Ryan, stand up, novelist and sports pundit Mark Watson, fresh-faced panel show regular Chris Ramsay, English standup and Edinburgh Fringe success Seann Walsh, fast rising UK star Daniel Sloss and 'Show Me The Funny' finalist Tiffany Stevenson.
The comedy bill expands even further with sharp witted and social funny man Glenn Wool, London comedy circuit regular Carl Donnelly, comedy songwriter Phil Nichol, Radio 1's Tom Deacon, breakthrough Australian comic Felicity Ward, 'I'm A Celebrity…' co-host Rob Beckett, Radio 4 Extra's Romesh Ranganathan and award winning Welshman Matt Rees. BBC3 actor and comedian Jeff Leach, 'Viral Tap' presenter and funnyman Matt Richardson, stand-up comic and actor Tom Price, Irish comedian Jarlath Regan, the livewire and ever-energetic Eric Lampeart and Sunday Assembly co-founder Sanderson Jones who will 'Kick The S#*! Out Of Your Morning' with a show that contains 'digital comedy' including dutch clapping, venn diagrams and chat roulette.
The famous Alternative Stage is far more than just another festival comedy tent, as it bills some of the best in forward thinking and genuinely alternative spoken word to the stage. Fast gaining a name as one of the UK's most vital talents, Kate Tempest will be bringing her vitriolic and socially conscious fusion of music, spoken word and hip-hop to the festival performing tracks from her album 'Everybody Dance'. Alongside Tempest will be the equally forward thinking and ever-groundbreaking Beardyman whose awe-inspiring beat boxing and live looping skills make him an act truly like no other. Joining them will be the dubstep-influenced expert London beat boxer Reeps One as well as the ever thoughtful, spoken word poetry of Wonder Woman Hollie McNish.
On top of this, Transgressive's annual takeover brings together another hotly anticipated late-night line-up to Reading & Leeds. The independent label is celebrating their 10th anniversary with a specially curated bill that is their biggest yet.
Hi-jacking the Saturday and Sunday nights in Leeds, the stage will run from 9.30pm until late, and Sunday features an exclusive set from multi-million-selling, global pop megastar Kelis. From Brit Awards through to NME Awards and with huge hits including 'Milkshake' and upcoming single 'Friday Fish Fry' in her arsenal, Kelis' set is sure to bring the house down.
Having just finished a stomping 12 week residency at XOYO, modern house pioneers the 2 Bears composed of Joe Goddard (of electronic band Hot Chip) and Raf Rundell join the line-up alongside electronic maestro Star Slinger, the massively tipped Gengahr, garage, house and R&B influenced BLONDE plus FAMY and the Transgressive and Bless teams. Live visuals will be provided throughout the night with more surprise appearances guaranteed on the nights themselves.
Transgressive will be taking over Friday night in Reading bringing Dj-ing talent to the Silent Arena courtesy of BBC Radio 1's Huw Stephens and Jen Long, alongside Transgressive Soundsystem residents.
Toby L, co-founder of Transgressive comments:
"Reading and Leeds is the greatest party of the year, and our annual takeover of the Alternative Stage has seen some of my favourite moments. In past years we have had everyone from Disclosure, SBTRKT, London Grammar, Warpaint, Foals, Metronomy, Johnny Flynn, to Laura Marling, Jon Hopkins, Two Door Cinema Club, Pulled Apart by Horses and Fuck Buttons come and play for us, often providing some of their earliest or first ever festival shows."
"This year I'm as excited about the brilliant, brand new bands such as FAMY and Gengahr as I am Kelis, who we're completely honoured will come and join us for an exclusive weekend closing set in Leeds. Indeed, bring it on."
All of this sits alongside parties from Rebel Bingo, Buttoned Down Disco, Disco Shed and an extra special Frank Turner DJ set for Propaganda.

TICKET INFORMATION
Weekend tickets (Leeds only) £205.00 plus £8.00 booking fee ● Day tickets Friday, Saturday and Sunday (all Leeds only) £92.50 plus £7.00 booking fee ● Early entry permits (Leeds only remaining) £15.00 ● Campervan permits £60.00 ● Reading car parking £5.00 ● Weekend ticket prices include camping
Online/Telephone – Tickets are strictly limited to a maximum of four per person/address/payment card for those booking by telephone or online. Credit Card line: 0871 231 0821 Or online at: www.festivalrepublic.com www.readingfestival.com www.leedsfestival.com or See Tickets
In Person – Leeds tickets can be bought at face value, in person when paid for in cash at outlets including Leeds Visitor Centre.
Please note that picture ID/proof of address will be required at the time of booking. Tickets are subject to availability. Limit of two per household/person for personal callers. For a full list of national outlets please visit: here for Reading and here for Leeds
Children 12 and under are admitted free but MUST be accompanied by a ticket holding adult. Please note there is no separate children's area at this event.