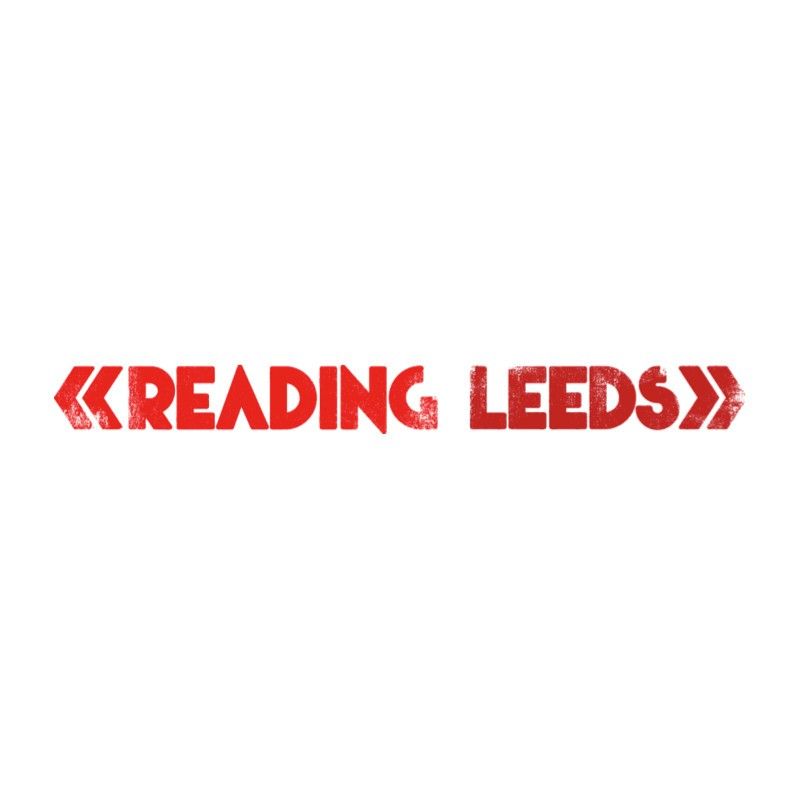 Reading & Leeds Announce BBC Introducing Stage For 2014
With less than a month to go until the gates open, the countdown is now well and truly on for Reading & Leeds 2014. Returning this year will be the one stop home of the best in up and coming talent, the BBC Introducing Stage. With BBC Introducing forever championing the finest in new music from the UK and beyond, the stage is part of BBC Introducing's commitment to offering the best new artists unrivalled opportunities to be seen and heard. As a powerful launching platform for emerging talent, the stage has previously been home to this year's Main Stage success story Jake Bugg as well as Catfish And The Bottlemen, Spector, Clock Opera and many more.
Topping the bill on Friday at Reading and Saturday at Leeds will be the extremely exciting BBC Radio 1 and BBC Radio 1Xtra championed London soul singer Moko. Joining her will be alternative punk project The Bulletproof Bomb, Kent experimental rock group Broken Hands, the ambient neo-soul singing collective Lyves, 19-year-old folk-pop singer Rebecca Clements, the blues tinged and Tom Waits influenced sounds of John J Presley, the fiercely executed rap and powerfully emotive, catchy vocal melodies of Judge and The Jury, melancholic indie quintet Dancing Years, Buckinghamshire singer/songwriter Natasha North and fierce Scottish post hardcore band Shambles In A Husk.
Heading up the lineup on Saturday at Reading and Sunday at Leeds is the delicate vocal of Bombay Bicycle Club collaborator Rae Morris. The thrilling and hotly tipped London slacker rock trio Happyness will join her alongside York band Hello Operator, ex-General Fiasco brothers Owen and Enda Strathern's new band Oh Volcano, three piece Leicester music makers Juniors, upcoming songwriter and Enigma Dubz collaborator Lippi, the melodious pop of Liverpool's Guardian championed trio All We Are, France formed Aussie and Brit four piece indie rockers Sunset Sons and the horror-influenced skate-punk of Cambridge four piece Bloody Knees.
Sunday at Reading and Friday at Leeds sees the stage headlined by Scottish synth-pop trio and Island signees Prides who will come to the festival fresh from playing the Blink 182 Reading & Leeds warm-up shows at Brixton Academy. Joining them are unsigned indie rock band Crystal Seagulls, promising and ever hard working singer-songwriter Adam French, the live spectacle of Swansea based Cramps-esque punkers Heavy Petting Zoo, fiercely talented alternative songwriter Jack Garratt, Manchester's future stars Man Made, Hull-based garage/punk band Mother, the BBC Radio 1Xtra playlisted talent of Esco Williams, the hauntingly beautiful music of Billie Marten and the raw.
This year saw the return of the prestigious Futuresound Competition, offering the winner the chance to perform on the Festival Republic Stage and five runners up the chance to open over on the BBC Introducing Stage. Leeds' piano bashing, rock 'n' roll five piece Carnabells came in on top for what is sure to be the opportunity of a lifetime over on the Festival Republic Stage.
The Friday at Reading and Saturday at Leeds sees self-proclaimed 'Black Keys meets Nancy Sinatra' trio Crybabycry open the stage. Saturday at Reading and Sunday at Leeds bills the post punk and pop of Tabloids and Forever Cult's slow burning grunge kicking off festivities. Sunday at Reading and Friday at Leeds, West Yorkshire alternative five piece Allusondrugs and the mod sounds of Leeds' Vendettas will be opening the stage.
Centre Stage 2014 winners GirlsOnDrugs have also been added to the bill. A collaboration between a boy and girl, the band have deep bass synths and dream-laced chords enlivened by the beautiful, sultry, vocal talents of Kat McHugh, whose voice dances from pure expression to melancholic yearning.
The BBC Introducing Stage is truly the best place at the Festival to see the best emerging talent from across the UK. All this and a few very special, secret guests can be expected during what promises to be the biggest weekend in this summer's festival calendar!
Jason Carter, Head of Live Music & Events, BBC Popular Music says: "BBC Introducing are delighted to be bringing our stage to the Festival for another year. Over the past few years it has been fantastic to see bands that have been completely unknown move up the stage at the Festival, right up to the main stage, this is another phenomenal new band line-up".
TICKET INFORMATION
All Reading tickets are sold out ● Weekend tickets (Leeds only) £205.00 plus £8.00 booking fee ● Day tickets Friday, Saturday and Sunday (Leeds only remaining) £92.50 plus £7.00 booking fee ● Early entry permits (Leeds only remaining) £15.00 ● Campervan permits £60.00 ● Reading car parking £5.00 ● Weekend ticket prices include camping
Online/Telephone – Tickets are strictly limited to a maximum of four per person/address/payment card for those booking by telephone or online. Credit Card line: 0871 231 0821 Or online at: www.festivalrepublic.com www.readingfestival.com www.leedsfestival.com or See Tickets
In Person – Leeds tickets can be bought at face value, in person when paid for in cash at outlets including Leeds Visitor Centre.
Please note that picture ID/proof of address will be required at the time of booking. Tickets are subject to availability. Limit of two per household/person for personal callers.
Children 12 and under are admitted free but MUST be accompanied by a ticket holding adult. Please note there is no separate children's area at this event.