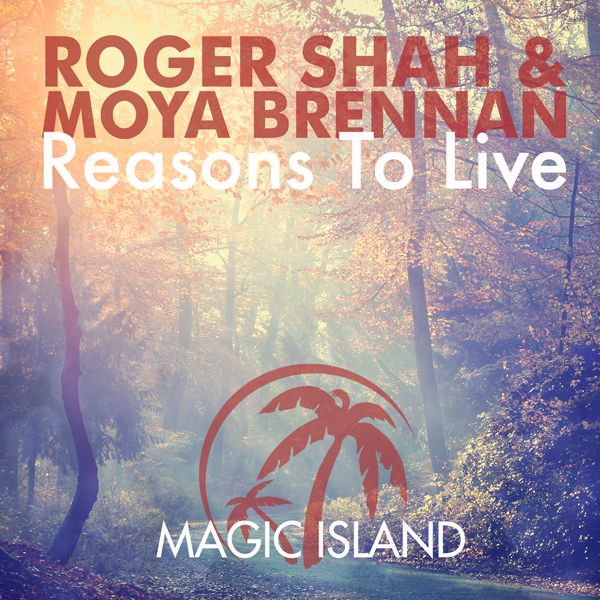 Roger Shah feat. Moya Brennan - Reasons To Live
Since 2011 fans have been waiting for this duo to return. Roger Shah and the Grammy-winning Vocalist Moya Brennan have teamed up once again to release a Trance supertune that couldn't be any bigger, better and more breath-taking than the glorious 'Reasons To Live'.
Surprising his fans with his most recent orchestral album 'Singularity' inspired by his work for Hollywood's movie score and trailer houses as well as a brand new album entitled 'Music for Meditation, Yoga, and Any Other Wellbeing Moments' – the world's first-of-its-kind ever released in immersive Auro-3D technology, Roger Shah's artistic creativity seems to be climbing in his now twentieth year as a musician. As one of Germany's finest, Mr. Balearic delivers on his capability to bring goosebumps to Trance playlists around the world.
Joining forces with heaven's voice, Moya Brennan, on 'Reasons To Live', this future classic is already setting sail to be one of the biggest tunes in Shah's ever-growing, impressively diverse discography. Brennan's soft, classical voice supported by choirs and Shah's hypnotizing, pulsing beats are what Trance fans – from newbies to veterans – would describe as pure gold.
'I'm very proud to be able to release another track with Moya. I'm a huge fan of her voice and always really enjoy working with her. This track, especially after releasing my orchestral album 'Singularity' earlier this year, is very special to me as it combines all my favorites in music – Moya's incredible voice, orchestral sounds and epic Trance.' Shah adds.
With today's release of 'Reasons To Live', and the highly anticipated annual Magic Island – Music for Balearic People mix album Volume 7 slated for release on June 17th, Roger Shah promises this year will be one of his biggest yet. – Giving us just one more reason to live.
Get your copy here:
http://bit.ly/ReasonsToLive