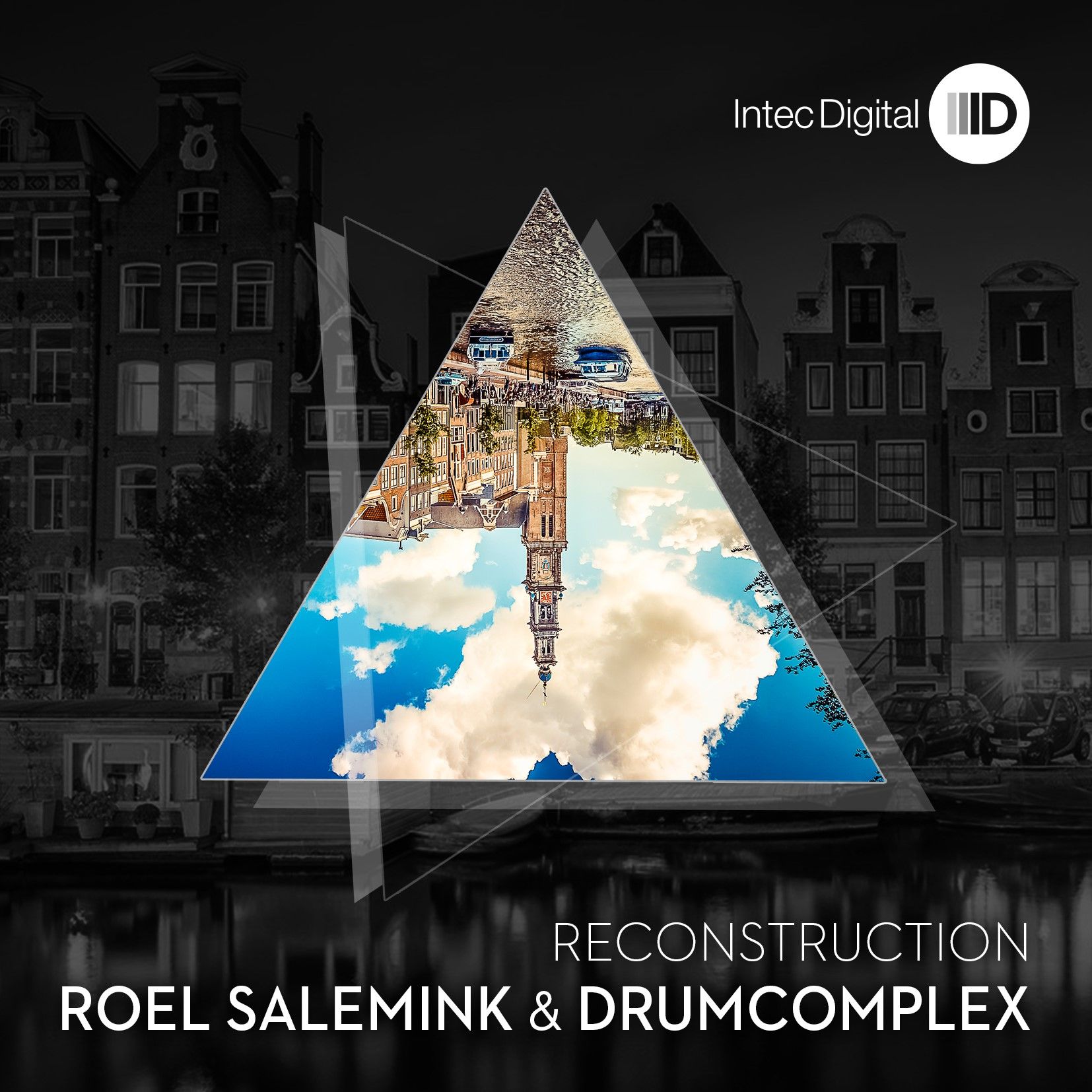 Drumcomplex & Roel Salemink - Reconstruction EP
April 11th 2016 sees ​ rising Techno duo Drumcomplex & Roel Salemink return to Carl Cox and Jon Rundell's seminal imprint Intec with their latest EP entitled, 'Reconstruction'.
This sublime two-track EP sees the dynamic duo continue their fine form of releases, following on from their two previous outings on Intec, including their well-received debut album 'Crossing Borders' and their 'Priority' EP both in 2014.
The moody tech-roller 'Awake' kicks things off, immediately setting the tone and gaining momentum as relentless industrial-sounding synths are gradually introduced and manipulated throughout.
The EP's title track, 'Reconstruction', is next up and offers an intense pounding groove that continues on throughout the seven-minute masterpiece. Once again, the demanding and unforgiving synths steal the show, backed by some tidy percussion and other glitch, off-kilter effects.
To conclude, this EP is another fine addition to Intec's vast repertoire and retains the dark Techno style that's become so synonymous with the duo. 'Reconstruction' EP is available exclusively via Beatport on April 11th and everywhere else two weeks later.
FIND INTEC ONLINE:
https://soundcloud.com/intec-digital
https://twitter.com/intecdigital
http://www.beatport.com/label/intec/15077
https://www.facebook.com/IntecDigital
https://www.youtube.com/user/IntecDigitalTV
FIND DRUMCOMPLEX ONLINE:
http://www.drumcomplex.de
https://soundcloud.com/drumcomplex
http://www.beatport.com/artist/drumcomplex/24533
https://twitter.com/Drumcomplex
FIND ROEL SALEMINK ONLINE:
http://www.residentadvisor.net/dj/roelsalemink
http://www.beatport.com/artist/roel-salemink/87453
https://www.facebook.com/RoelSaleminkOfficial
https://soundcloud.com/roelsalemink
https://twitter.com/RoelSalemink