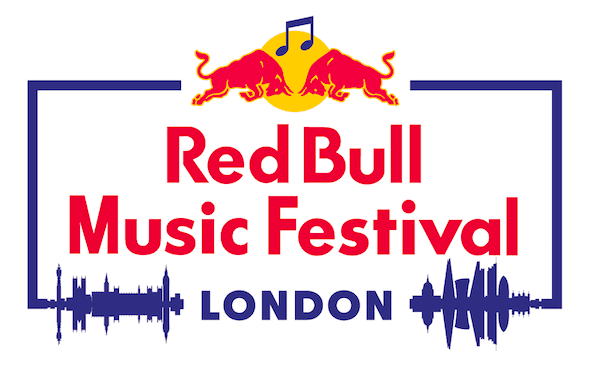 Red Bull Music Festival London Launches
With editions having taken place across the world – from New York to São Paulo, LA to Tokyo, Red Bull Music Festival now lands in London from 20 August to 14 Septemberfor the first time. For four weeks, a diverse program of events takes over the capital's open air spaces, iconic clubs, cutting edge concert halls and historic venues, shining a light on the sounds, scenes and independent spirit that make up the city's musical DNA.

Kicking off ahead of Notting Hill Carnival, the Festival drops in on all corners of London, before culminating in an epic finale from electronic maverick Aphex Twin. In what will be his first London club show in over 10 years, Aphex Twin takes the helm at Printworks. A number of handpicked artists including Afrodeutsche, Caterina Barbieri and Ugandan drum troupe Nihiloxica support, on a custom-built set featuring over 306 LED panels and lazers, alongside visuals from long-term Aphex collaborators Weirdcore.

Red Bull returns to West London for the 11th consecutive year at Notting Hill, with a programme of events celebrating Carnival's past, present and future – full details of which to be announced soon. Bringing the heat to get fans in the mood, Jamaican dancehall superstar Grace Hamilton, aka Spice, will be giving an exclusive insight into her life through a wide-reaching In Conversation with Spice talk hosted by Radio 1 Xtra's Sian Anderson, addressing reality TV, sexism in the music industry and the difference between Grace Hamilton and her bigger, bolder Spice persona.

In homage to London's multifaceted bass scene, Red Bull Music Festival offers up a varied line-up of events. Blawan, Saoirse, Bruce, Special Request, Sherelle, L U C Yand  Danielle are among those fitting up the bill at Refractions, a three-room take over at Fabric. Showcasing the myriad permutations of the UK bass sound – expect drum'n'bass, jungle, dubstep, grime and more represented. For The Sunday Club, on 8 September, fans get to (re)visit the legendary South London Sunday sessions of the late '90s which saw the birth of UK Garage, with UKG icons past and present. Taking over a car park just south of the Thames, a host of garage veterans – including So Solid Crew, Ms Dynamite, MC Creed and Todd Edwards – rub shoulders with contemporary DJs and producers.

Elsewhere, renowned music writer Joe Muggs and photographer Brian David Stevens' forthcoming book Bass, Mids, Tops: An Oral History Of Sound System Culture comes to life in a free exhibition at the Red Bull Studios. Ahead of the book's official release in October (Strange Attractor Press), the creators host a conversation on the importance of sound system culture in the UK on 4 September.
Journalist Kieran Yates hosts an expert line-up at the British Library for Coded Language– a discussion on the distinct and evolving language of London's multicultural music scenes, from Afro-bashment through grime to drill. Further exploration of the city beyond its clubs comes from NiNE8 Collective, the multidisciplinary collective presenting a pop-up in their home neighbourhood of West London. Londoners will have the chance to get to know the network making waves across music and fashion, through a series of chats, live performances and customised designs.

The festival also brings live performances from experimental producer object blue, Shy One & Victoria Sin. object blue teams up with visual artist Natalia Podgorska and Tri Angle Records' LOFT for a 360 degree installation, using cutting-edge technology supplied by South-East London event series Resolution.  Over the river, non-binary drag artist Victoria Sin and DJ/producer Shy One (Touching Bass, BBZ) bring together London's rich traditions of drag, queer expression and club culture for a spellbinding performance in We know that we can shape ourselves.

Elsewhere, following sessions in Montréal, Chicago and Toronto, Red Bull event seriesRound Robin lands in Hackney, for a night of unexpected and unpredictable collaboration. Audience members are invited into the creative process as an eclectic roster of artists including Lapalux, Swindle, Mira Calix, Ezra Collective's Femi Koleoso, Factory Floor's Nik Colk Void and more, are paired up for improvised duets.

Award-winning workshop series #NormalNotNovelty returns for two special editions for female and female-identifying music makers. August welcomes a Carnival edition with Jamaica-born, South London-based Alicai Harley alongside Br3nya, Tiffany Calver, Lil C and producer Karmah Cruz.  This is followed a month later with a takeover from pioneering London label Hyperdub as they celebrate their 15th birthday.

Tickets on sale Thursday 20 June at 9AM. For full details visit redbull.com/london