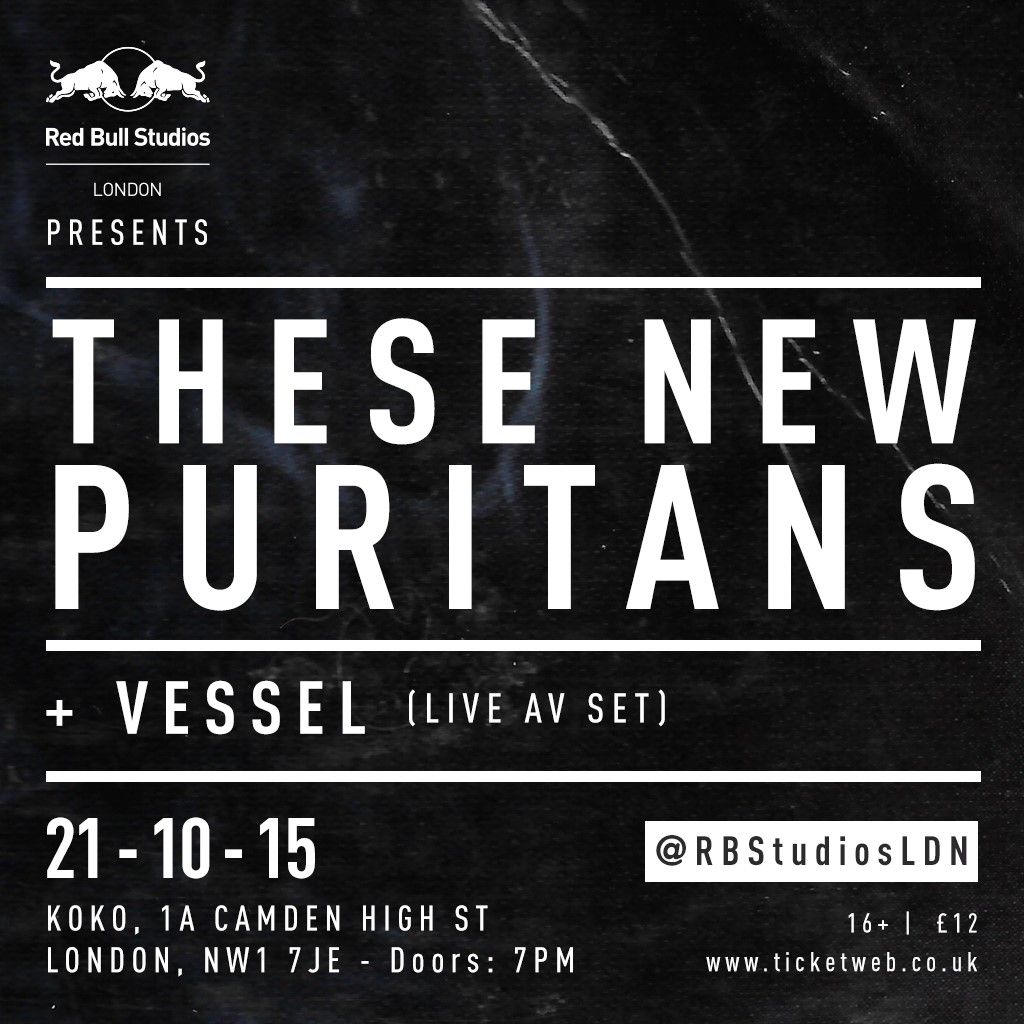 Red Bull Studios presents These New Puritans and Vessel
On Wednesday 21st October, Red Bull Studios present a special show at London's KOKO with These New Puritans and Vessel.
There are few British bands that have managed to push boundaries in the way that These New Puritans have since they burst onto the scene in 2008. Anchored by the opposing characters of twins Jack and George Barnett, the band are renowned for their constantly evolving sound.

Following the manic patchwork of ideas and urgent, pared down sound of their debut album Beat Pyramid, the band emerged with the acclaimed 5* album Hidden in 2010 which featured complex arrangements of Japanese taiko drums, a children's choir, Foley samples – a range so extraordinary and ambitious that it defied overall comparison with anything else at the time.

With 2013's seminal Field Of Reeds, the band's sound expanded yet further. Highly dynamic, intense and emotive, its avant-garde and experimental sound was influenced by its many participators; conductor André de Ridder, basso profundo Adrian Peacock, and professor Andrew McPherson, whose magnetic resonator piano was used on several songs.