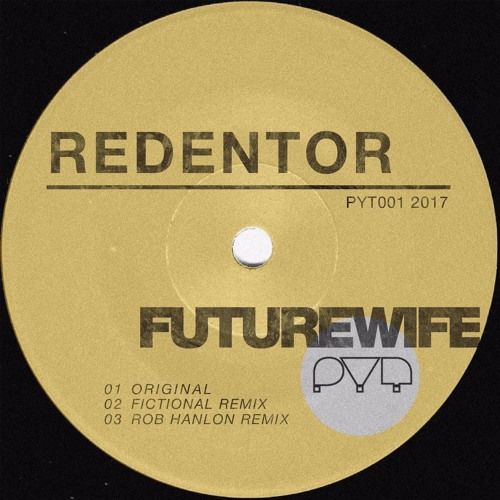 Futurewife - Redentor
Pretty Young Thing returns with "Redentor," a tech-house single from Futurewife with remixes by Fictional and Rob Hanlon. The first iteration of the relaunch of Futurewife's West Coast dance imprint features a romp-fueled stomping bassline marrying old school house beats with snappy hand claps and sparse acid house treatments.
Futurewife left an indelible imprint on house music in the Pacific Northwest with his Seattle warehouse parties before relocating to Los Angeles, where he continues to reign as a member of acid and techno group Cid & Fancy. "Redentor" belies his experience as a deft DJ and producer, as the track is a dancefloor-filling rodeo ride. The remix by Fictional forays into gritty and driving techno suited for afterhours warehouse parties, while Rob Hanlon's re-work brings off-kilter beats to the original juice.
Label and Artist Links:
www.facebook.com/PYTRECORDS/
www.facebook.com/FuturewifeMusic/