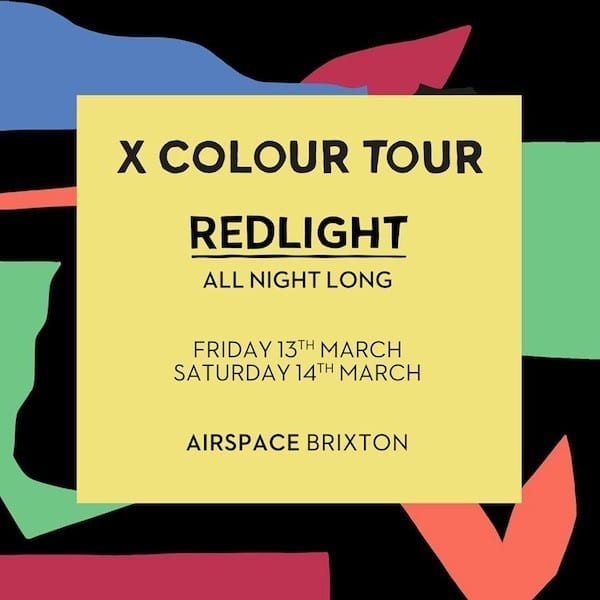 Redlight to play two all-night-long shows at Brixton's Airspace
Billed as part of his upcoming 'X Colour' tour, Redlight is to play two special, all-night-long sets at Brixton Airspace on March 13th & 14th. Playing all night long for the first time in his career, the shows carry an extra personal significance for Redlight whom – fresh off the back of unveiling new track 'Pretend' alongside US RnB star Tinashe – is also putting the finishes touches to his long-awaited debut artist album.
With five-hour set times confirmed for both nights, fans can thus expect to witness Redlight's genre-blurring mix of upfront, bass-centric club music in full effect – all set within the railway arches of Brixton Airspace, one of London's most iconic art and performance spaces.
Tickets are on sale now.
Friday 13th March: http://bit.ly/1vRXB71
Saturday 14th March: http://bit.ly/1xJQZ1J