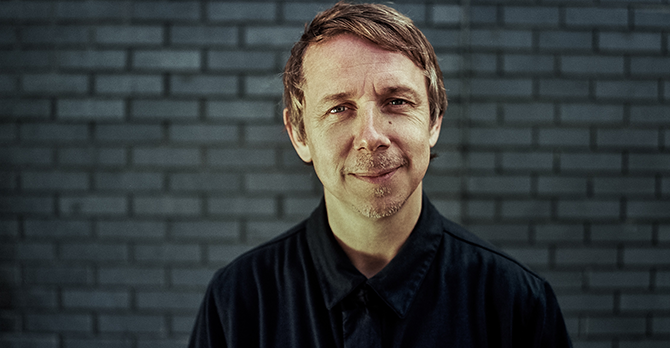 Reggae Roast at Ministry of Sound
Reggae Roast and Ministry of Sound are joining forces to host a series of amazing outdoor summer reggae events in the club's The Courtyard.
The first party takes places on Saturday 20th June with the inimitable Gilles Peterson headlining and playing an exclusive Reggae Roast special selection. One of the leading authorities on world music, Gilles is a true legend in his own right, with a decorated career as a DJ, broadcaster, and label boss.
Reggae Roast has one of the most exciting young talents to emerge from the UK reggae scene in the last decade, Kiko Bun. Having recently signed to Island Records and Black Butter Music, Kiko has been working with legends such as Alborosie, Sean Paul and many more, and recently supported The Wailers on tour.

Also sharing the same stage will be legendary UK sound system figure Aba Shanti I. Having appeared at Notting Hill Carnival for over 20 years, the dub and roots producer has influenced many producers and key players from the UK bass music scene.
Having forged a reputation as the leading light of the new generation of the UK reggae/ sound system scene, representing Reggae Roast on the day will be label boss Jim Moodie, plus label favourites, Adam Prescott and Vibration Lab playing tracks from their newly released EP 'The Brass Plant'. Brother Culture and Donovan Kingjay will be providing MC duties.

Also in residence will be magicians, food stalls including Mamas Jerk http://www.mamasjerkstation.com as well as indoor/outdoor bars and a marquee at the ready in case the sun isn't shining.
Anyone attending Exit Tour party at Ministry of Sound on Saturday 20th June will be admitted for free at Reggae Roast.
REGGAE ROAST BIOGRAPHY
Since forming in 2007, Reggae Roast have forged a reputation as the leading light in the resurgence of the UK Dub / Reggae scene. Combining the label, events and sound system they are spreading the conscious message in the music far and wide, whilst forging a reputation as one of the key players in the new wave of British Reggae.
On their label ' Reggae Roast Records' they have built a formidable reputation producing and releasing some of the biggest tracks in recent memory. Their success was highlighted when they achieved No. 1 on Juno Records 'Reggae Records of the Year' Chart in 2011 with their stand out release ' Sensi Skank'. In 2012 they went on to win Mixmag's prestigious ' Label Of The Week award'. With classic cuts featuring legendary artists such as Earl 16, Linval Thompson, Rod Taylor, Daddy Freddy, Kenny Knots + Manasseh Reggae Roast is continuing to push the boundaries of modern Roots music, whilst building up an exceptional catalogue of original works. Their modernist approach has seen them collaborate with some of the best producers in the game with remixes from the likes of Congo Natty, Mungo's Hi Fi, RSD (AKA Rob Smith), Iration Steppas, TMSV, Alpha Steppa and many more.

"Thank you Reggae Roast, for doing so much for Reggae Music" – David Rodigan Following on from their guest show broadcast on Kiss FM with David Rodigan, the Reggae Roast team have been in high demand performing at countless shows across Europe and the UK. With their uplifting shows, playing everything from foundation roots to sub-heavy Dub-step, their shows always feature a guest MC such as Kenny Knots, Charlie P or Ramon Judah. With numerous festival appearances under their belt including Bestival, Outlook + Boomtwon Fair, they have been honoured by being asked to host large stages at prestigious events such as Glastonbury Festival and Secret Garden Party playing to 1000's of people at a time.

The Reggae Roast Jamdown events are now simply regarded as London's premier reggae night and has now branched out to cities such as Leeds and Bristol establishing Reggae Roast as nationwide brand. Having put on over 120 sell out shows nationwide over the past 5 years, Reggae Roast have hosted some of the biggest and most respected artists from the UK to JA and beyond, all performing alongside the Reggae Roast Sound. Artists to have graced the Reggae Roast stage include The Wailers, Lee Scratch Perry, Sly and Robbie, Collie Budz, Mad Professor, David Rodigan, Suggs (Madness), Channel One, Trojan Sound, Gappy Ranks, Finley Quaye, Aba Shanti I, Mungo's Hi Fi and many many more.
With a string of great releases already lined up, massive events in London, Leeds and Glastonbury Festival, 2013 is set to be huge year for the Reggae Roast team. MORE FIRE!

WEBSITE WWW.REGGAEROAST.CO.UK
SOUNDCLOUD WWW.SOUNDCOUD.COM/REGGAEROAST
FACEBOOK WWW.FACEBOOK.COM/REGGAEROAST
TWITTER WWW.TWITTER

£10 super early bird tickets available.