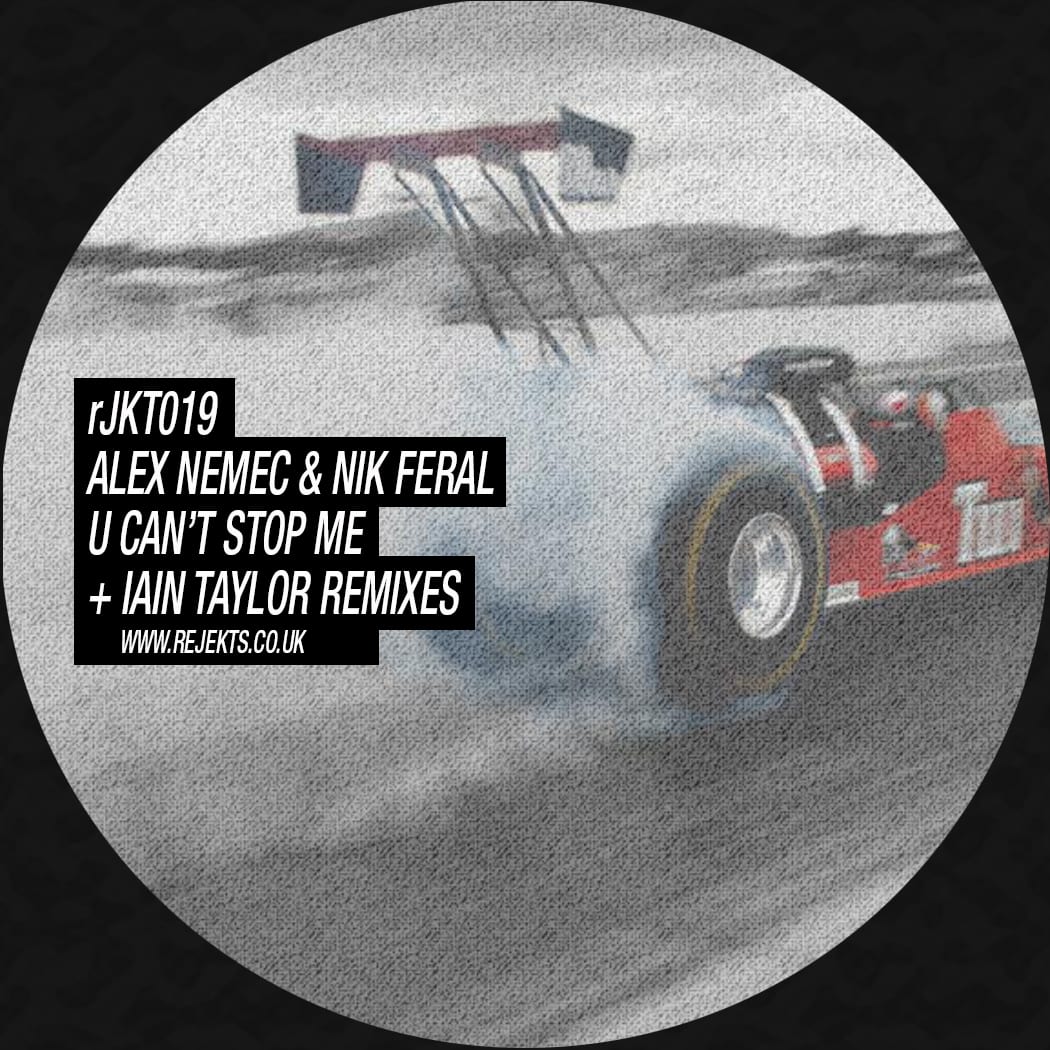 Rejekts have teamed up with Mirabilis Label Boss Alex Nemec for upcoming release
Rejekt Music have teamed up with Mirabilis label boss Alex Nemec for their upcoming four track EP.  Featuring two tracks from Nemec in collaboration with Rejekt regular Nik Feral, the release is rounded off with remixes from Rejekt's head honcho Iain Taylor.
What we get from the collaboration is two well produced, deep and atmospheric rollers with acidic flavour, ranging from the brooding lead track 'U Can't Stop Me' to the bleepy and hypnotic second track 'Ultra'.
On the remix duties Iain Taylor gives us two more electronic interpretations across his "I'm Horny Remix" (named because it features a haunting horn sound filtered through the track) and the stripped down "Not Tonight Dub".
The tracks have so far struck a chord with a wide range DJs with Davide Squillace, Marco Carola, Maceo Plex, Cristian Varela, Anderson Noise and even one Dave Angel among others showing support for the release.
Alec Nemec & Nik Feral  'U Can't Stop Me' on Rejekt Music is currently available as a Beatport Exclusive until the 9th August when it is then available through all good download and streaming platforms.