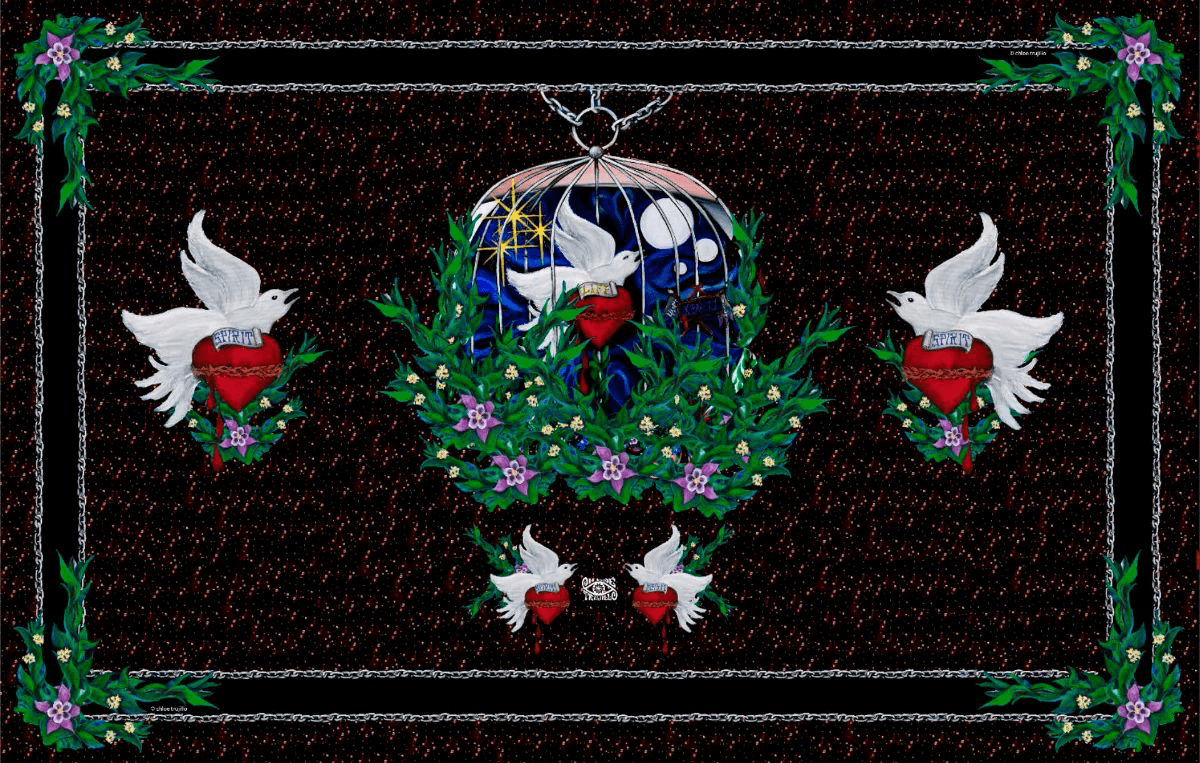 Chloe Trujillo 'Art In Motion' launches at Karma Sanctum over £6,000 raised for TCT in charity auction
The Inaugural Ladies Who Rock Lunch raised funds for Teenage Cancer Trust and honoured Chloe Trujillo during 'Art In Motion' exhibition on June 18th
Members of Iron Maiden, Metallica, Thin Lizzy, UFO, Bad Company and Quireboys attend private launch for secret jam on June 19th
Rob Trujillo (Metallica), Chloe Trujillo (artist), Kirk Hammett (Metallica) sign Adrian Smith from Iron Maiden's guitar to be auctioneed off for TCT.
Chloe Trujillo Art Launch at Karma Sanctum Soho Hotel 19th June
(photo credit Joe Eley)
Artist, fashion designer and musician,
Chloe Trujillo
 launched her art exhibition at 
The Karma Sanctum Hotel
in Soho last night (Wednesday 19th June). Rock Star heavyweights including members of Metallica, Iron Maiden, Judas Priest, UFO, Bad Company, The Quireboys and Thin Lizzy were amongst the attendees who had a first look at Chloe's art.
Chloe Trujillo was also honoured in a charity lunch 'The Inaugural Ladies Who Rock' lunch on June 18th June, which raised over £6,000 for Teenage Cancer Trust. The lunch which took place at the Wild Heart Restaurant of the hotel was hosted by Absolute Radio's Claire Sturgess and attended by influential music & industry figureheads such as Beverley Knight CBE, Kanya King MBE, Emma Banks, Leslie Ash and more… The auction was hosted by X Factor and Britain's Got Talent voiceover artist Peter Dickson.
The rock 'n' roll bash private viewing on the 19th June culminated in an impromptu jam session between members of Iron Maiden, UFO, Bad Company and The Quireboys.
Californian based artist Trujillo who is the wife of rock legend, Metallicabassist Rob Trujillo designs art inspired by her rock 'n' lifestyle and spirituality creating bold, colourful iconography and emblems that spread positive energies, she was live painting in the cinema room of the hotel throughout the 17th-19th June comments Trujillo:
"My wish is that the healing power of Art reaches as many beings as possible. I infused my work with positive magical intention that I hope people can feel and keep with them, making their day brighter, whether it's beautifying and vibrationally elevating their space with a painting or feeling amazing wearing a scarf, it's all about positive energy."
Chloe Trujillo's paintings will be exhibited at the hotel throughout the summer.
For more information on Chloe Trujillo, visit the website:
http://www.chloetrujillo.com/
Social media:
Instagram: chloetrujillo
Facebook: Chloe Trujillo