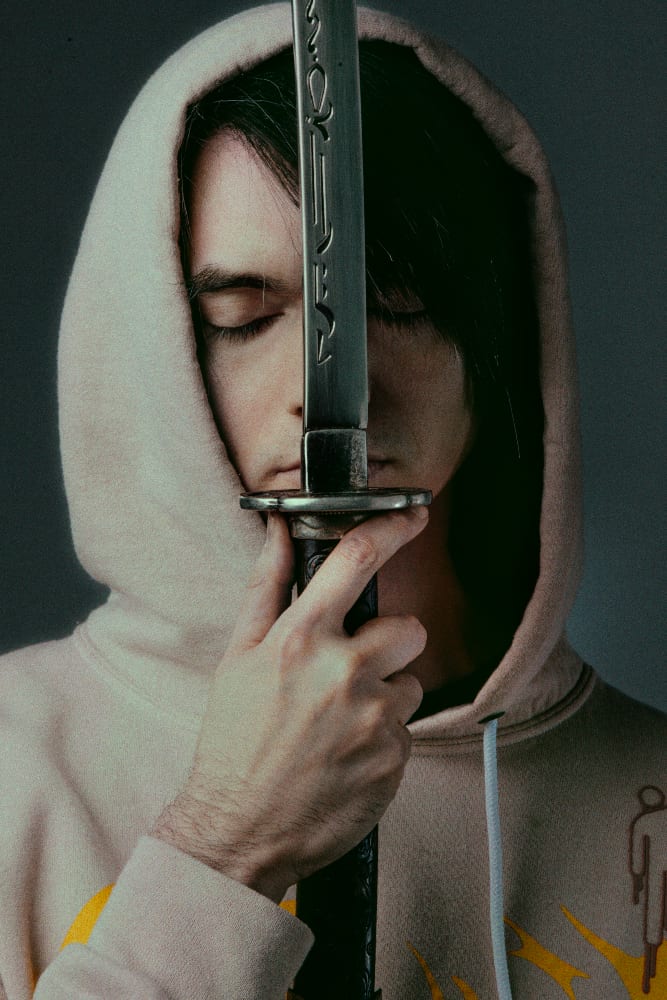 Renowned Eccentric Producer Das Mörtal shares 'It Comes' single
Renowned producer Das Mörtal releases his latest single, 'It Comes' on the 25th of September via Lisbon Lux Records. Premiered via Metal Sucks, the single is taken from his upcoming album, Miami Beach Witches which will be released on Halloween. The Montreal based musician has received support from tastemaker Youtube channels such as New Retro Wave as well as publications such as Metal Sucks, Heavy Blog Is Heavy, Pure Volume,  Exclaim!, comeherefloyd and The Montreal Gazette. His album Hotline Miami II has racked up over 8 million streams and he has featured on Spotify playlists including Retrowave/ Outrun, Dr. Disrespect, and Apple Playlist ÉlectroniQC. He has toured with Perturbator, shared the stage with Carpenter Brut, Gost, Danger, Dan Terminus, Tommy'86 and Le Matos, and performed at festivals such as Les Transmusicales and Osheaga Festival. Das Mörtal will also be in the news in the coming months for having participated in the composition of the soundtrack for the next Street Of Rage 4 (SEGA). The planning of both the album and singles upcoming release dates is based around a pagan holiday calendar.
On November 5th, Das Mörtal will present his new album, Miami Beach Witches during an immersive live show at Montreal's SAT, which will also be live streamed for his worldwide audience. The show promises to be a powerful musical experience where social distancing becomes an integral part of the scenography. The staging of the show, created by digital artist Nathan Nardin (Charlotte Cardin, Ariane Moffatt), is inspired by the occult themes that run throughout the album, transporting the audience to a luminous digital forest.
Chilean Canadian Cristobal Cortes, or Das Mörtal has produced the soundtracks for a few films, including Naissance d'un Zombie and feature film Deadcon resulting in a significant rise in results on Shazam. His 2017 album Always Loved (which is still selling rapidly on vinyl) featured collaborations with French Fox and Ghost Twin and received international acclaim that allowed Das Mörtal to headline his first US tour. Inspired by artists such as Steve Moore and Aphex Twin, Das Mörtal creates an obscure and nostalgic sound, mixing influences from german techno to horror and sci-fi movie soundtracks. However, the producer draws closer parallels to artists such as oOoOO, Clams Casino and Holy Other. 
Proudly proclaiming itself as a lullaby for the lost souls, 'It Comes' carries the signature synth heavy and ethereal tone that listeners have come to associate with Das Mörtal. The song is driven by a slow, singular heartbeat that resonates with the deep bassline. Be ready to welcome the Elder Gods into your dreams with this Wiccan hymn.
Speaking about the single, Das Mörtal tells us: "'It Comes' is a Wiccan lullaby for the lost souls. A slow heartbeat driven song with a deep buzzing bass that welcomes the elder gods into your dreams"