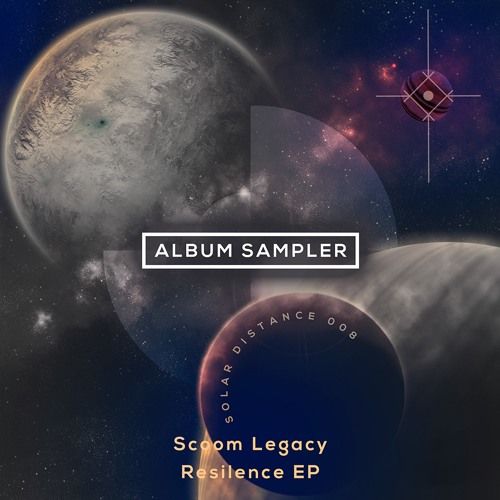 Scoom Legacy - Resilence EP
Solar Distance will see its first album "Slow" released later this year on the 18th of November from industry newcomer Scoom Legacy. This 3 track EP "Resilence" is the official album teaser showcasing the talents from the Spanish producer from Girona who stands to make a new and noteworthy introduction onto the scene with this outstanding production.
Scoom Legacy or Josep Corominas as he is known to friends creates an eclectic mix of hip hop, electronic, ambient and deep house into his tracks.
Minimalistic grooves and soft textures in the form of different synths take control from the beginning of 'Caprica'. A natural and fresh injection of worldly style, this track would thrive from the beaches of Mexico to the after hours of Ibiza.
From the start, "Follow The Darklight" plays with slow release synths and vocal echoes that slowly wander over the heavy bass driven rhythm, hypnotically locking you into its tech house driven groove.
To round off the EP " Ghetto Boosters" rolls through with the funkadelic vibe. The liquid groove is infectious so you better turn the system up and bump that sub.
Artist: Scoom Legacy
EP: Resilence
Format: MP3
Release Date: 5th August 2016