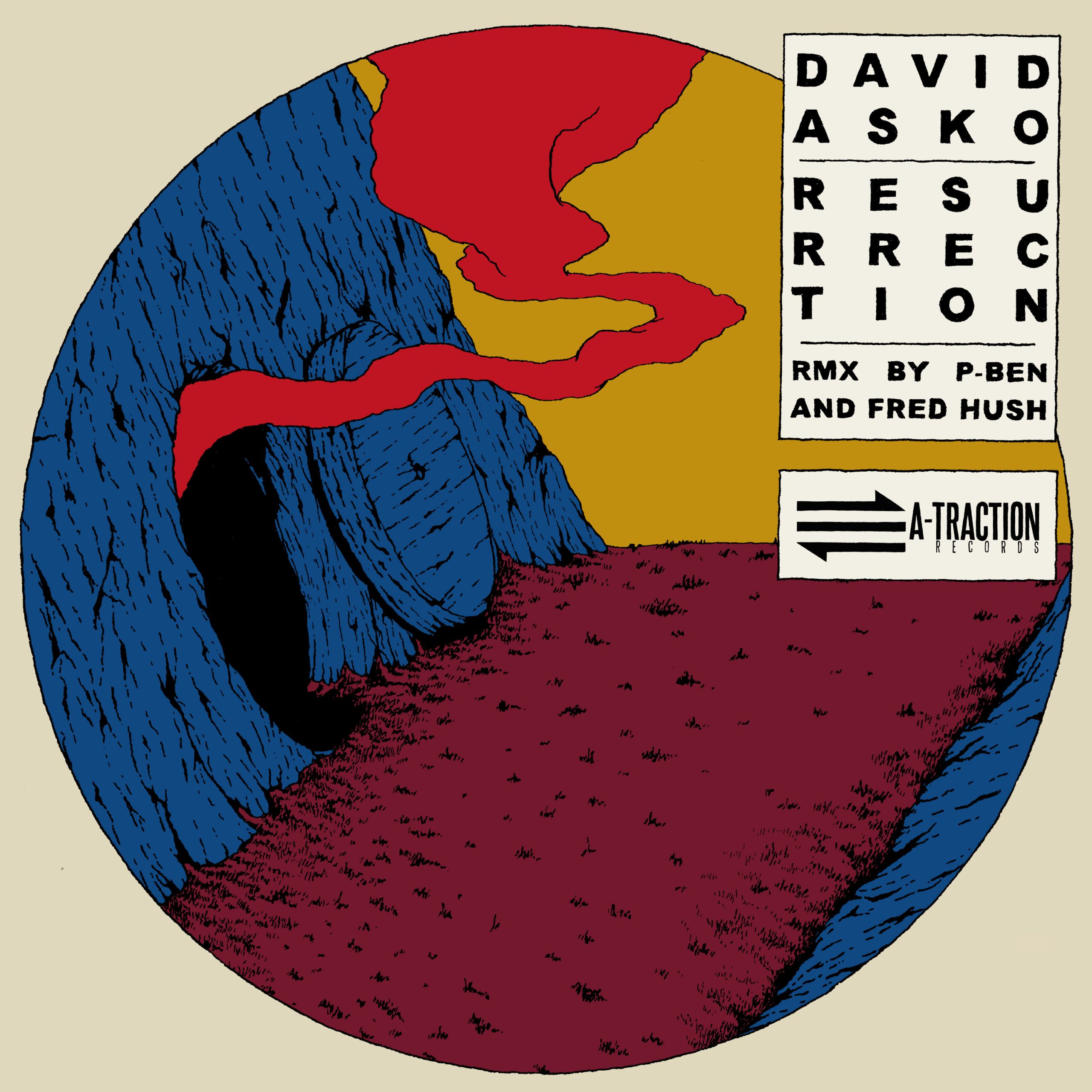 David Akso - Resurrection EP
Dijon's A-Traction Records return this March with a four track EP from David Asko featuring remixes from P-Ben and Fred Hush.
David Asko has been a longstanding member of the French Techno scene, as resident at Magazine Club in Lille and with releases dating back over 15 years on seminal labels including Fusion and Timid Recordings, 2017 now sees his debut release on Marc Ayat's powerhouse imprint A-Traction Records. Since the labels rebirth in 2012, it has welcomed taste making DJs and producers to its catalogue including InFine Music's Agoria and Rekid's Traumer, hosting regular label showcases in France at venues such as Paris' La Machine Du Moulin Rouge.
Kick starting the EP in echo chamber vibe is '59000', where vast dissipating effects, shimmering hats and booming kicks combine to create a dance floor focused workout. Next up, crashing hats and a warm bass line join forces with acid licks and hypnotic drones to form a deep rolling groove in '42000'.
P-Ben's re-work of '5900' then utilises mesmeric synth stabs before lacing in his unique jittery percussion, all whilst further twisting the original's menacing vocals. Fred Hush continues remix duties with his crushed and distorted version, where mammoth kick drums and sparse echoing cymbals fuse with warping mid range synths to create an ominous atmosphere.
David Asko's Resurrection EP drops on A-Traction Records 27th March 2017.
Tracklist:
59000
42000
59000 (P-Ben Remix)
59000 (Fred Hush Remix)