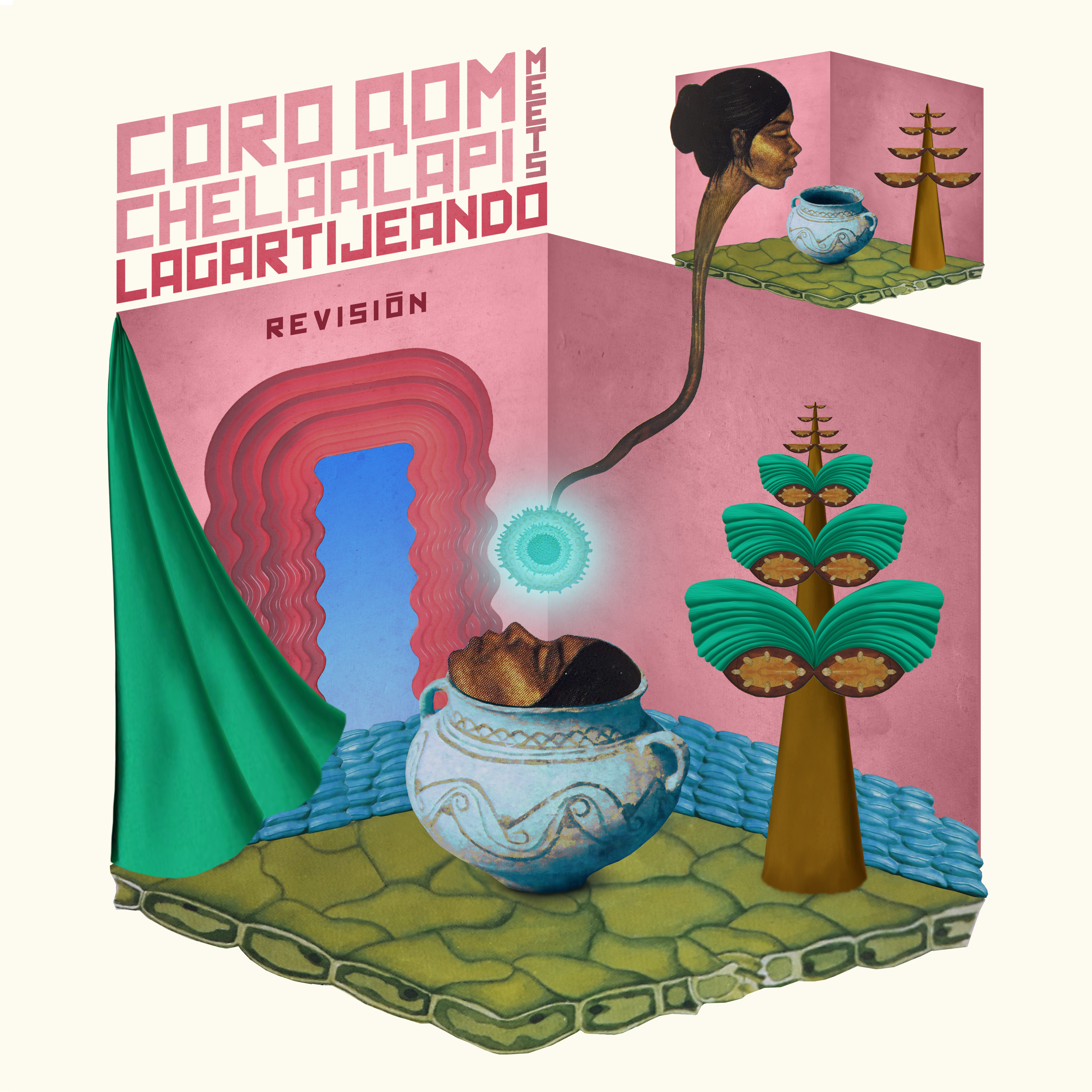 Coro Qom Chelaalapi meets Lagartijeando - Revisión EP
Since releasing his 'Caboclo EP' on Big In Japan in May (support from Dom Sirvini Wah Wah 45s, BBC Radio 3's Late Junction, Mixmag, Trax Magazine, and more), Lagartijeando (pronounced 'Lagar – ti – eh – hando') has packed in a European tour including sets at Fusion, Melt, The Yard (with Tim Garcia), Le Mellotron & more.
Synonymous with pushing the Latin electronic scene forwards with contemporaries Nicola Cruz and Chancha Via Circuito, he signed to ZZK records (Nicola Cruz) in '09 and went on to release on Waxploitation (Gnarls Barkley) and Wonderwheel (Nickodemus) where his album was in the Bandcamp top 100 albums of 2017.
Lagartijeando has now produced a very special EP with a choir from an indigenous tribe called Coro Qom Chelaalapi. The choir formed as a means of passing down their culture to future generations in the absence of any formal records. They have been declared a living cultural heritage by UNESCO.
Blending traditional songs with brooding beats and big grooves, 'Revisión EP' is a unique and special collaboration exploring the tribe's rich musical heritage with contemporary production.
The original songs have a mythology and their bespoke instruments have deep significances. The nivike is a single string violin (representing the sounds made by a jaguar sharpening its claws on a tree trunk) and was used as a form of communication to contact loved ones or to find love amongst the mountain dwellers.
Track 1, 'Antiguos Dueños De Las Flechas' (Ancient Owner Of Arrows) – the dark brooding bass and haunting vocals tell the sad story of the Spanish conquistadores destroying local tribes' agriculture & way of life.
Track 2, 'Lapacho' – Lagartijeando lays down a big groove to accompany the choirs' infectious vocals. It is about a tree that when in bloom signifies the start of marriage season.
Track 3, 'Zorro Zagas' is about a fictitious character who takes advantage of other people. A rambling beat and the playful nivike are a reminder to the young not to take advantage of their fellow tribesmen.
Track 4, Inti Che Remix gives 'Antiguos Dueños De Las Flechas' a minimal, bass heavy make-over that wouldn't be out of place on the Drive movie soundtrack.
Track 5, Klik & Frik Remix (who have previously released on Waxploitation) have produced a down-tempo dreamscape around the choir's vocals.
Track 6, Ohxala Remix switches things up on 'Zorro Zagas' and turns it into a deep house stomper.
Coro Qom Chelaalapi meets Lagartijeando 'Revisión EP' is out now on Big In Japan.