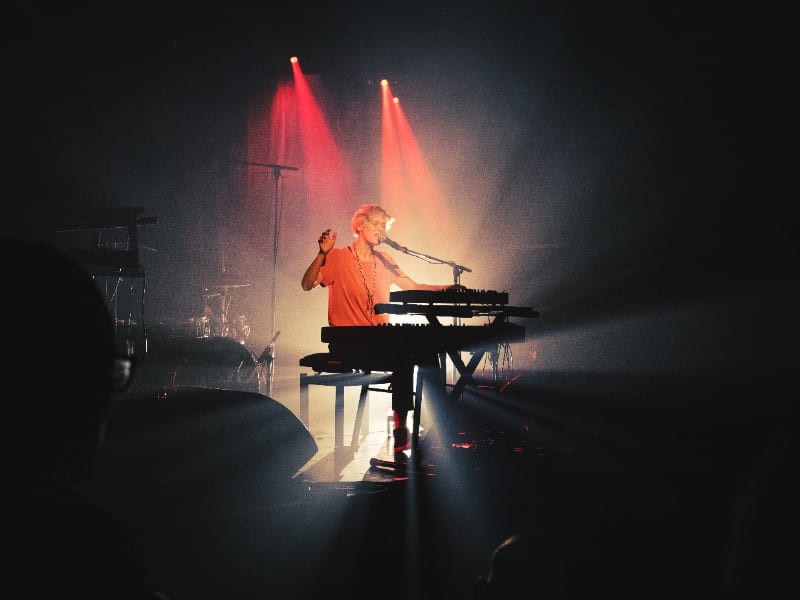 Revolutionary R&B and Electronic Jazz artist KID BE KID releases 'Lovely Genders' EP
Avant Neo-Soul meets jazz musician KID BE KID releases her album, Lovely Genders on March 20th via SPRINGSTOFF. While she composed and produced the EP herself, KID BE KID sought assistance from LAD AGABEKOV (Grand Corps Malade, Kollektiv Turmstrasse, Octave One) for the master engineering. She has made quite a name for herself on the jazz festival scene, appearing at Fusion Festival (Kate Tempest), Festival International de Jazz de Montreal (Norah Jones, Jacob Collier, Melody Gardot), Elbjazz (Jamie Cullum, Kamaal Williams, Jason Moran) as well as the European Hip Hop Studies Conference, where she appeared as both a speaker and a performer. A number of publications and radio stations have begun to take note of KID BE KID with features appearing in COMPLEX, Medium.com, Worldwide FM and KCRW. Lifted from the album is 'Slide feat. Julia Kadel & Simon Denizart' which premiered via BBC Radio 1Xtra's Jamz Supernova.
The two collaborators featured on the have their own rep list with Julia Kadel releasing her latest album via Blue Note Records and chosen as one of Germany's "Top Ten" key players in 2019 by Jazzthing magazine. While Simon Denizart won the Public's Choice Award at the Rimouski Jazz Festival and was nominated for the Best Jazz Album of the year at l'adisq in both 2017 and 2018. Between the two of them, they have collected over 260 000 plays across streaming platforms.  
Born and raised in Berlin, and an heir to two classical musicians, KID BE KID was placed in music lessons at a young age. At first, she struggled to find her own passion in the skill however, when she began to write her own songs a true fascination grew to develop. Discovering the world of jazz through a serendipitous twist of fate, in which her Philosophy teacher introduced her to his son, the style and energy of jazz music soon inspired her to pursue official studies of it at university. 
Choosing to not restrict herself in any way or form, KID BE KID finds inspiration in just about every genre with artists like Little Simz, Frank Ocean, IAMDDB, Ama Lou, Erykah Badu, Thom Yorke, Radiohead, Nina Simone, James Blake, Dorian Concept, Noname, Bill Evans, Flying Lotus and Noga Erez all coming in to play. With all of these diverse influences, KID BE KID's own sound sits close to the avant-garde likes of Arca, FKA Twigs and the vocals of Solange
KID BE KID revolutionises experimental jazz and everything it stands for within her Lovely Genders EP. Leading with the ever so bold 'Blood' you hear the artists signature sound made of accomplished beatboxing, vocals appearing like samples, broad synth sounds, acoustic piano and deep basslines, elements of which can be found scattered across the album. A rhythmic virtuosity can be found throughout the album with the tender 'Monument' presenting the softer side of KID BE KID however don't be fooled: even here one can find her wit and finely tuned responses to an unseen character within her life. Finally, the 'Lovely Genders' title track stands out, a rebellious ode against all gender expectations, instead pushing her listeners to "come together" without judgement or fear.
Sharing the tense creation process behind the album, KID BE KID tells us; "As a composer, musician and producer of the album, I know that there is a small part of my soul behind every detail. There is nothing better than to create a new work in a creative flow within a few months. During that time, everything else doesn't matter and I just dedicate myself to the music, the sound and the meaning of what's happening. If you ask me what I ate at that time, the answer is air and inspiration. And chips maybe."