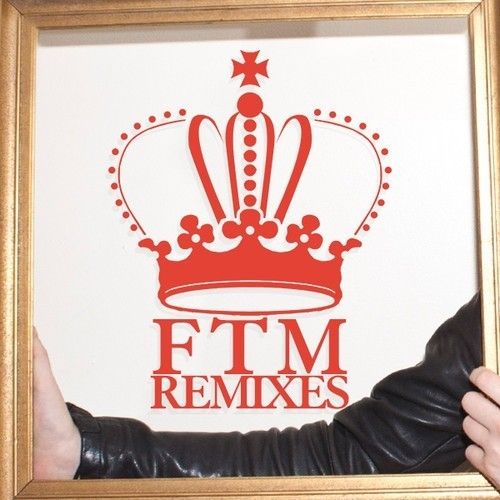 Rex Riot – A Song For My Bird Friends
From winning Dada Life remix contests, to having a track released on bass prodigy David Heartbreak's More Acid comp from superstar Skrillex's label OWSLA's "Nest," dropping rap remixes, being a resident DJ at one of Washington, DC's fastest rising regular parties and also dropping a well-received album, Washington, DC native Rex Riot's been incredibly busy in 2013.
Today, Rex releases a series of remixes of tracks from his latest album Fake the Magic that – in extending the experimental and free-thinking notions being pushed by the producer – show that on some level that dance music wants something more complex and expansive for its community than to "wait for the drop."
Rex's album is a 35-minute journey, not so much driven by instant hits (though they're there) and white-hot bangers as it is about enveloping one's self in the mind and spirit of a producer wanting not just to explore the outer reaches of his creativity, but allow those choosing to listen to the tracks an opportunity to join him in the journey. Thus, the remixes provided by Royal, Jon Kwest, Kid Cedek, Obeyah, Basscamp and Kennedy sound like a new take on an old tale, a "Choose Your Adventure" continuation of Fake the Magic's audacious story.
In providing a take on EDM that expands the notion past hot, sweaty nights on dance floors and raging deep into a neon forest is where Rex excels as a producer. Fake the Magic featured trap inspired by gospel, meditative melody-driven tracks inspired by birds on his bedroom windowsill, a straight up rocker that invokes the spirit of spooky alt-rock and so much more.
DC's Jon Kwest takes the alt-rock of "What You Don't Know" in a direction feeling a lot more like Depeche Mode's "Personal Jesus." As well, Basscamp reworks "Song for My Bird Friends" into an ominous 8-bit banger and fellow Nation's Capital-based intellectual introspective Obeyah turns "Preacher Man" into a bouncy and glitchy peak-hour party extender. These remixes merely scratch the surface of what exists to be discovered on the six-track, thirty minute journey.
REX RIOT ON SOCIAL MEDIA
WEB – http://www.rexriot.com
TWITTER – http://www.twitter.com/rexriot
FACEBOOK – http://www.facebook.com/rexriot
SOUNDCLOUD – http://soundcloud.com/rex-riot