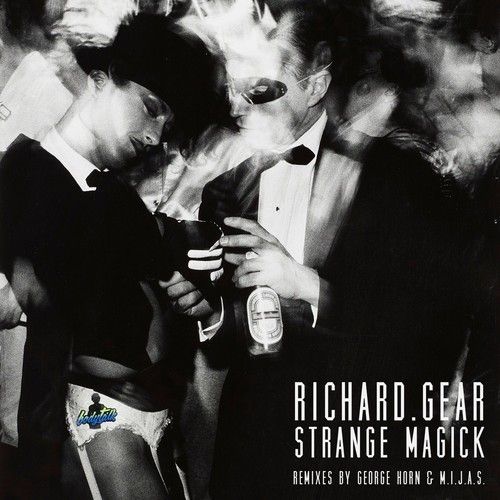 RiCHARD.GEAR – Strange Magick
RiCHARD.GEAR steps up to the plate for the bodytalk label's second release with his new "Strange Magick" / "Be Free" single. RiCHARD.GEAR is the moniker of Austin born-and- bred DJ / producer Davey Schacherl. He is a longtime staple of the city's underground club scene, having been active at many residencies and parties throughout the last ten years, most recently as a member of the Machine Discotheque DJ crew and party collective. Davey is also the manager for Whiskey Pickle, a label created at the onset of 2009 which has seen much success with their eclectic catalog of releases.
The release kicks off with the banging track "Strange Magick." A feel-good floor filler with a house party vibe, it features a swinging beat, energetic vocal stabs, and sirens that are sure to stir up a mean ruckus. The punchy bass line sets the tone for the track with classic layered chord hits and a lush synth lead that ties it all together with both style and grace.
The second track, "Be Free," takes on a more club-oriented atmosphere, employing creeping chord stabs and a headstrong bass line that eventually make way for the synth- laden breakdown. A pitched-down vocal reminds the listener that being yourself is the way to absolute freedom.
The mighty George Horn (Acryl Music, DeepWit) is tagged with remix duties for "Strange Magick." George takes the original to a deeper realm of class and sophistication, where detailed chord work and precise production turn the track into an enchanting and melodic voyage.
Last, but not least, is the remix of "Be Free," marking the debut of the mysterious production DJ duo M.I.J.A.S.. The track is reinterpreted into a raw, stripped-down techno jam with a massive kick drum and a morphing acid bass line that couple to form a dirty, jacking groove. Deep, reverberating chords complement the other pieces throughout, giving the track an extra element of unrestrained energy.
Label and Artist Links:
www.bodytalkus.net
www.soundcloud.com/richardgear