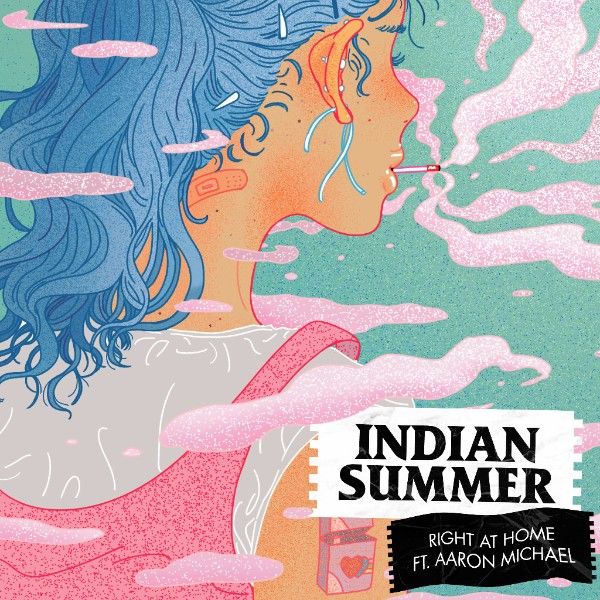 Indian Summer - Right At Home
'Right At Home' featuring Aaron Michael is the first release from an arsenal of fresh material from Indian Summer. The now solo project, fronted by Melbourne producer, Gabe Gleeson, sees him return to his roots with a thumping bassline and ethereal vocals expertly crafting a pop infused house track.

Indian Summer, talking about 'Right At Home', "A collaborative process happening from opposite sides of the Pacific Ocean is always an exciting prospect, with Los Angeles' Aaron Michael it was an absolute pleasure. I'm very proud of what we've put together here, there was no need for phone calls or late night Skypes – we just bounced ideas back and forth in rapid succession. Having materialised in a very natural and fluid way, 'Right At Home' is the product of equal parts serendipity and mutual intuition – the best way for a tune to come together. With that comes a cover art contribution from South Korean artist Tototatatu – just to add extra icing to the cake"

Indian Summer is a familiar name within the Australian dance scene with his previous singles, 'Love Like This' and 'Been Here Before' receiving major support online globally from outlets such as inthemix and The Sound You Need. Gabe has also received multiple Hype Machine #1's for his 'Late Night' and 'Shiner' EPs, which the latter has now amassed over 9 million streams online. With previous support fromPete Tong, Motez, What So Not and Nina Las Vegas, this new offering from Indian Summer will be a sure floor-filler over the coming months.
'Right At Home feat. Aaron Michael' is available now via Sweat It Out.