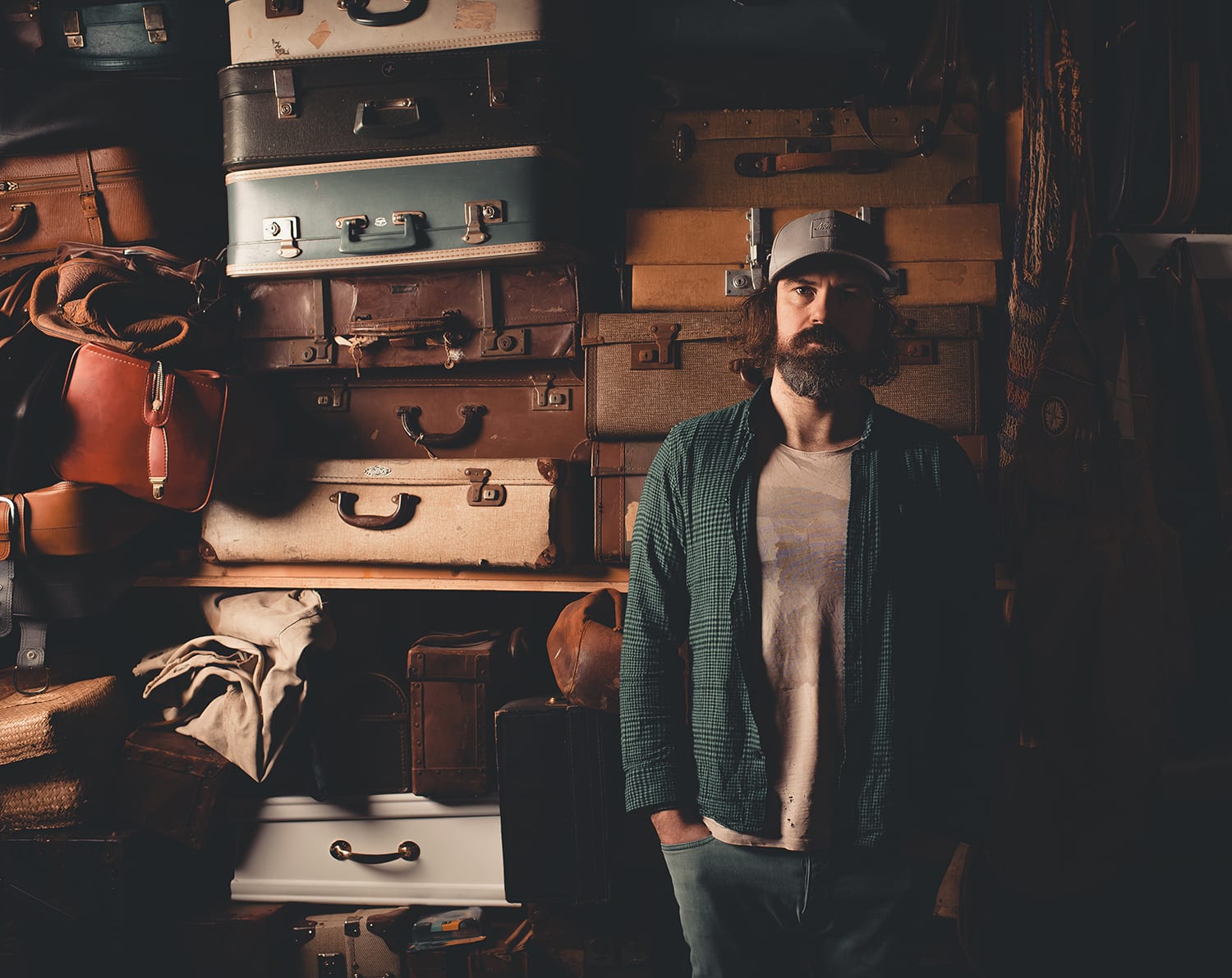 Rising psychedelic pop artist Drew Makes Noise Shares DIY 'Satellite' Video
Belfast-based musician Drew Makes Noise shares the DIY Supermarionation music video for 'Satellite'. The video was featured in CLASH Magazine. While performing with the Ed Zealous band, Drew Makes Noise supported the likes of Snow Patrol, Two Door Cinema Club and Maximo Park. The Ed Zealous band was featured in CLASH Magazine and received a fair amount of airplay with Phil Taggart on BBC Radio 1. The UK born and based musician, Drew Makes Noise has received support from Gemma Bradley on BBC ATL Introducing and Aine Cronin-MCartney on BBC ATL Introducing. Ed Zealous performed at the Glastonbury Festival, on the BBC Introducing Stage, and the NEMO Music Showcase and Conference.
With his father introducing him to music with some of the classics of rock and roll, a reinforcement of violin and clarinet and his friends introducing him to 80's and 90's pop before he went on to find a love for guitar and Nirvana, Drew Makes Noise had constant subtle pushes to enter the music industry throughout his life. Raised in Castlerock (Northern Ireland), the musician was making mix tapes at school, blending Nirvana and The Pet Shop Boys, however, he didn't yet realise that one day he might have the musical tools in his kit to try and cut a path between both.  
To achieve his neo-pop meets psychedelic pop sound, Drew Makes Noise finds inspiration in both the modern and the classics with the likes of Wolf Parade, Polyphonic Spree, John Grant, Mercury Rev and Tame Impala all appearing on his playlist. His own sound closely follows some of these inspirations with the likes of MGMT, Foster The People and M83 springing to mind. 
Six months in the making, Drew Makes Noise provides the DIY Supermarionation music video for 'Satellite'. The occasional live-action shots appear, skillfully melded into the stop motion with colour and visual editing, providing flashbacks to the Thunderbirds style of filmography. Blending humour with cynicism, the video depicts an overworked office employee, stuck in a monotonous life and daydreaming about space adventures. Pairing imagination with escapism, alien overlords and references to interdimensional space spiders are sprinkled throughout the video. The scatterbrained fun melodies of pop and dance music manage to balance out the erratic aspects of the footage, providing a smooth and well-conceptualised music video.
Revealing the intensity that went into creating the music video, Drew Makes Noise tells us: "This was full-on DIY. I disappeared for 4 full months to build a model world for characters and space ships to live in. The bearded character was loosely meant to be me but as time went on I felt like he actually "was" me and I, him and that I was living in a movie within a movie. I was going through my own hero's journey to do something I have never done before. The scene with the live-action sawing and working in the shed was like method acting, as that's what my life was like making the video. Life was imitating art and I lost my mind a little. After each scene was filmed I actually did some minor grieving as each time I thought a little person or thing I had created had died and left me. Now I know why actors and directors go crazy!"
Upcoming Live Dates:
24th May – Ulster Sports Club, Belfast