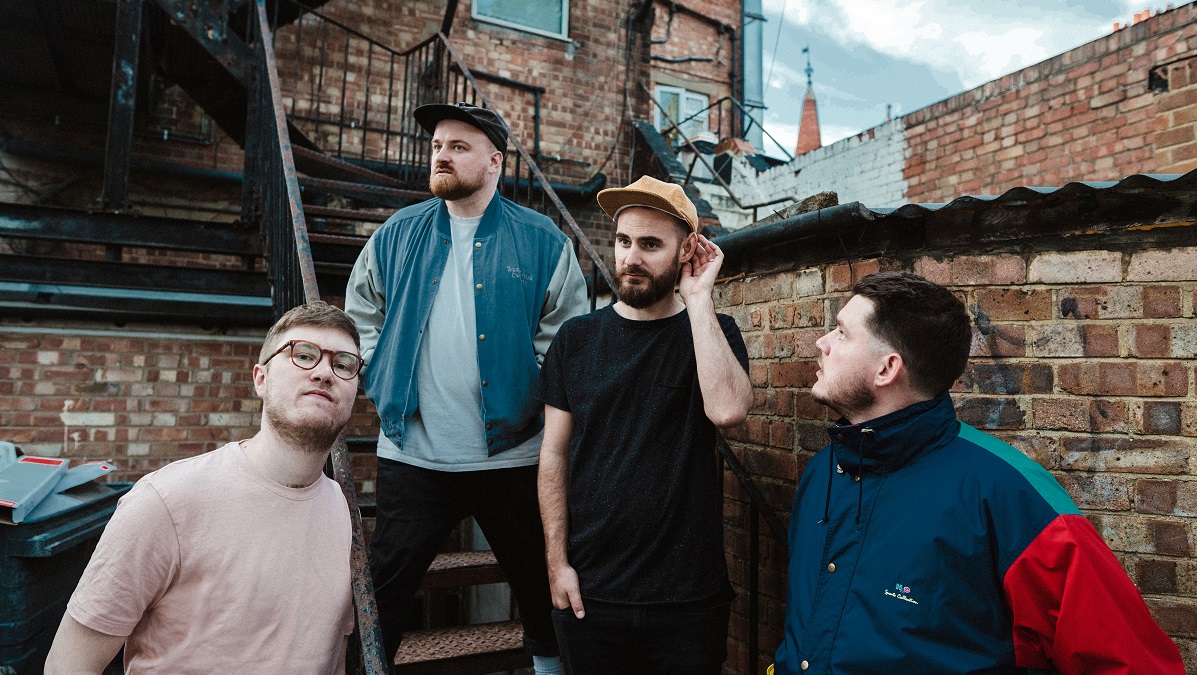 Rising Stars Dutchkid Team With Shallou On Stunning New Single
One to watch alt/pop electronic collective, Dutchkid are back teasing the arrival of their forthcoming debut album on Ultra Music, with new single 'Light On'.  Produced in collaboration with the ambient, indie-pop artist, Shallou, 'Light On' is another head turning outing of Dutchkid's unique brand of stylish electronic pop. It's been creating continent spanning ripples on the airwaves of BBC Radio 1's 'Future Artists' programme and the nationwide BBC Introducing show, to thousands of miles away on South Africa's largest pop station, 5FM. With a 'BBC Introducing Best of 2020' accolade to their name and over 10 million streams across Spotify and Apple Music, the only way is up for the distinctive ensemble, Dutchkid.
The international collective, Dutchkid, have been on an upward trajectory for the past couple of years. Receiving Apple Music's New Artist Spotlight of the Month slot and a BBC Introducing 'Record Of The Week' for 2021 single 'Lemonade', they are not short of praise from the industry and fans alike. The impact of such previously acclaimed releases 'Empires', 'Youth', and 'Friends' led to three sold-out headline live shows in London, and interest from renowned producer John Foyle (Gorillaz, Years & Years, Jai Paul), who produced with Dutchkid on their last single, 'Sugar'.
Dutchkid is not your average band. Its six members include songwriters, producers, film-makers and graphic designers who create, record and produce their own music and art. Each member brings a certain set of skills to the table to create something greater than the sum of its parts.
'Light On' is a beautifully crafted soundscape from Dutchkid that swells in warm emotion. This grown-up style of pop/electronica is a glimpse into Dutchkid's more sensitive songwriting, touching on the subject of loneliness and set to an atmospheric palette of delicate, uplifting melody, with goosebump-inducing effect.
Surprisingly, its theme of loneliness was not inspired by the Covid-19 pandemic and the lack of human interaction most people experienced; it was written months before the world went into lockdown. A premonition? Perhaps. But certainly a poignant track that resonates on more than one level.
On the creation of the new single, 'Light On', Jordi van Dyk, (vocals, bass, songwriter and producer) said,
'Light On' came from a writing session we had with Joe Boston aka 'Shallou'. We started off discussing the idea of feeling lonely in a crowd and that basic human need for connection. It was beautiful to see how the song kept evolving throughout the session and how vulnerability can lead to healing.
Signed to US powerhouse Ultra Music, 'Light On' is the third single to be released from Dutchkid's upcoming debut album later this year. It landed on Ultra after fierce interest from other labels following their arrival on the scene.
Like most live music outfits, Dutchkid suffered during the pandemic with live tour dates cancelled numerous times. They're now excited to be back on Friday 10th December 2021 at Oslo in Hackney, East London, where they'll perform the new album for the first time to post-pandemic audiences.
Dutchkid are doing things differently and the signs are all there – it's only a matter of time before this hugely talented collective break through in a big way.
Follow Dutchkid
Facebook/ Instagram / Twitter
Follow Ultra Music
Facebook/ Instagram / Twitter