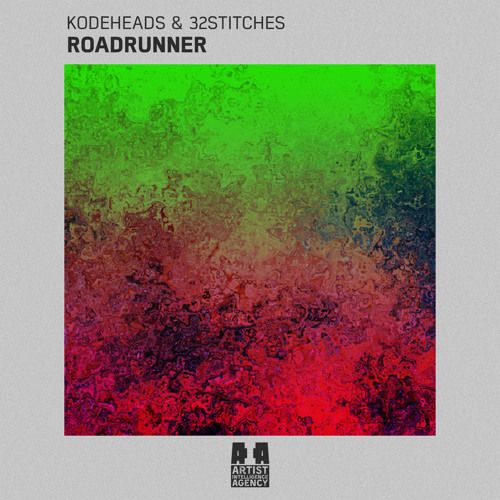 Kodeheads & 32Stitches - Roadrunner
India based DJ and producer 32Stitches has been making huge waves in the dance music scene thanks to his infectious beats and energetic DJ sets. The talented artist, who is liberal and diverse in his musical tastes, is the star behind hit singles 'Vohwala' and 'Memoir' – ensuring his place alongside the scene's fastest rising names.
32Stitches' latest offering comes in the form of 'Roadrunner', a collaboration with emerging production duo Kodeheads. Filled with dreamy synths, infectious melodies and euphoric chords, this Electro House infused Future House record is perfect for the clubs and festivals, thanks to lush breakdowns and hard hitting drops – making it a must for any DJ's record collection.
Artists Intelligence Agency were quick to sign 'Roadrunner' as soon as they laid ears on it – spotting the track's uniqueness straight away. The record will see 32Stitches and Kodeheads join names such as Aylen, Storehouse, Wyatt Estes, Martin Books and Dillion Nathaniel on the label's impressive roster – an achievement many aspiring DJs and producers can only dream of. 'Roadrunner' is out now via the label's official Soundcloud page, so make sure you grab your copy now before it flies off the shelves.
32Stitches Online
http://www.32stitches.com/
https://www.facebook.com/32StitchesMusic/
https://twitter.com/32stitchesmusic
https://soundcloud.com/32stitches
https://www.instagram.com/32stitchesmusic/
https://www.youtube.com/user/32Stitches
Kodeheads Online
http://www.kodeheads.com/
http://www.facebook.com/kodeheads
http://twitter.com/kodeheads
http://soundcloud.com/kodeheads
http://youtube.com/c/Kodeheads
Artist Intelligence Agency Online
http://artistintelligence.agency/
https://www.facebook.com/AIAgency/
https://twitter.com/TheEDMNetwork
https://soundcloud.com/ed