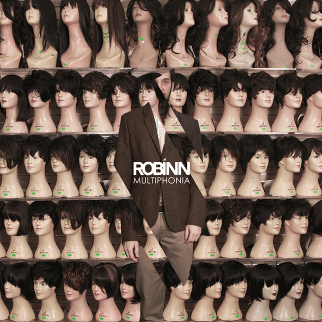 ROBINN 'MULTIPHONIA'
With an output of quality music that spans 15 years, Compost records are past masters in showcasing fine Electronic music. With a roster that includes artists like; Robert Owens, Motor City Drum Ensemble, Jazzanova, and classic releases, such as "Future Sounds Of Jazz", Michael Reinboth's imprint is a highly respected Electronic outlet. Look elsewhere and you see accreditations from electronic mags, like; Mixmag, De:Bug, Groove Mag all doffing their cap to Compost's releases.
Multiphonia is the debut album from Compost's new signing Robinn, AKA Tom Le French. Warm synths, off kilter jazz percussion and touching melodies escort the listener through the album. Adding to the audio delight is Nathaniel Pearn, also known as Natural Self from Brighton label Tru Thoughts, who provides thoughtfully felt and timed vocals.
Tracks like "Hall Of Mirrors" have a timeless quality. Never predictable and always thought provoking, tracks like this do not come around often. Descending basslines, subtle keys and layered vocals make for a delightful treat to the ears. Meanwhile, "Hawaiian Wedding" creates an interesting change in the LPs direction, with moody overtones and more aggressive drum stabs, but all the while maintaining the sleek and slick demeanour that we see throughout the album. The album rounds off the listener's journey with 'False' an epic dubbed out nu- jazz/House workout, a must for both living room listening and Room 1 club grooving.
Links
http://www.robinn.me
http://www.compost-rec.com