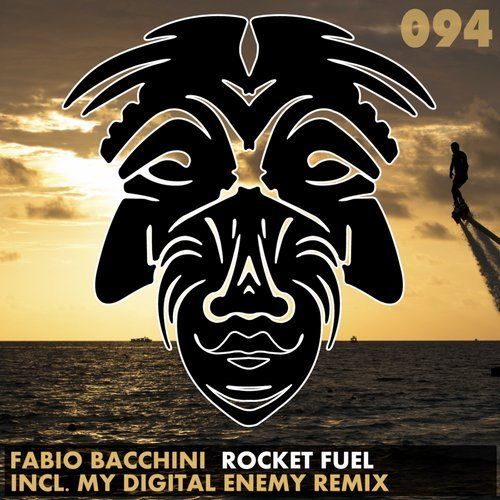 Fabio Bacchini - Rocket Fuel
After returning to the underground house scene in 2014, Italian producer Fabio Bacchini has taken the world by storm. Fabio's latest project 'Rocket Fuel,' is his debut outing on Zulu Records, a label known for releasing some of the freshest house sounds around. The suitably titled 'Rocket Fuel' is a bass-infused record that attracted the attention of label-founders My Digital Enemy, who have cranked the original up a notch with a highly energetic remix.
It's easy to hear why Fabio Bacchini has big support from Amine Edge, and teaming up with Zulu was only going to have one outcome.
Led by a rumbling, unforgettable bassline, the track has high levels of groove and movement from the off. Stabbing synths and samples add a distinguished old-school effect, whilst the various percussion and intense drum patterns will have you dancing away in no time. With an assortment of devastating drops and constant vocal build ups, this will soon give you the 'Rocket Fuel' you need on the dancefloor.
My Digital Enemy's remix has a more direct, hi-hat driven rhythm, and extra bounce is added to the bassline with jaunted keyboards and vocal melodies. Somehow My Digital Enemy have managed to add more energy to an already buzzing track.
A nice little duo of summer-worthy club bangers, Zulu deliver yet again.

Zulu Records
https://www.facebook.com/zulurecords/
http://www.twitter.com/zulurec
https://soundcloud.com/zulurecords

Fabio Bacchini
https://www.facebook.com/fabiobacchinidj
https://twitter.com/fabiobacchini
https://soundcloud.com/fabiobacchini

My Digital Enemy
https://www.facebook.com/mydigitalenemyofficial/
https://twitter.com/Mydigitalenemy
https://soundcloud.com/mydigitalenemy