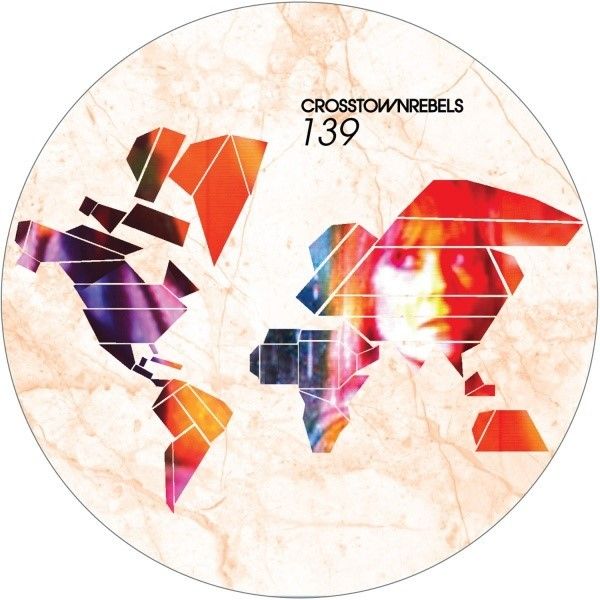 Roisin Murphy – Jealousy
Roisin Murphy delivers a one-off dance single for Crosstown Rebels.
"Although my album is a rather eclectic affair, this release for Crosstown is one for the purists. I have a deep love for house and disco so this 12″ is strictly for dancing to," enthuses Roisin. 'Jealousy' is recorded specially for Crosstown Rebels and not included on Roisin's forthcoming album. An unashamed slice of dance-floor hedonism from the acclaimed singer, featuring Roisin's compelling vocals in both a house and disco workout.
Co-written and produced by the great unsung modern day house hero, The Crooked Man AKA DJ Parrot, formally of Sweet Exorcist (Warp) and All Seeing I (FFRR), amongst many other aliases, he has been a bastion of the Sheffield sound since the late '80's.
"Parrot understands dancing music and he understands me. This is fast and furious; he says it's roller-disco music. The backing track sounded so frantic so evocative, the lyric wasn't long coming to me. All I had to do was try to create a vocal as demented as the music!" Roisin Murphy
Murphy has become one of the most competent, enduring and influential figures in the pop, disco and electronic music worlds. The Irish singer-songwriter originally broke into the charts as the frontwoman for Moloko, delivering music that was leftfield electronic and pop-orientated. Her consequent output, two stunning solo albums, and Mi Senti a beautiful Italian language EP with The Vinyl Factory, alongside guest vocal presence on labels like Hot Creations and Permanent Vacation have ensured Roisins enduring legacy and constant evolution as an artist.
'Jealousy' was also mixed by the legendary Eric Kupper, who was a production partner with Frankie Knuckles and Dave Morales and whose K-Scope releases were a staple of 90's American NY House.