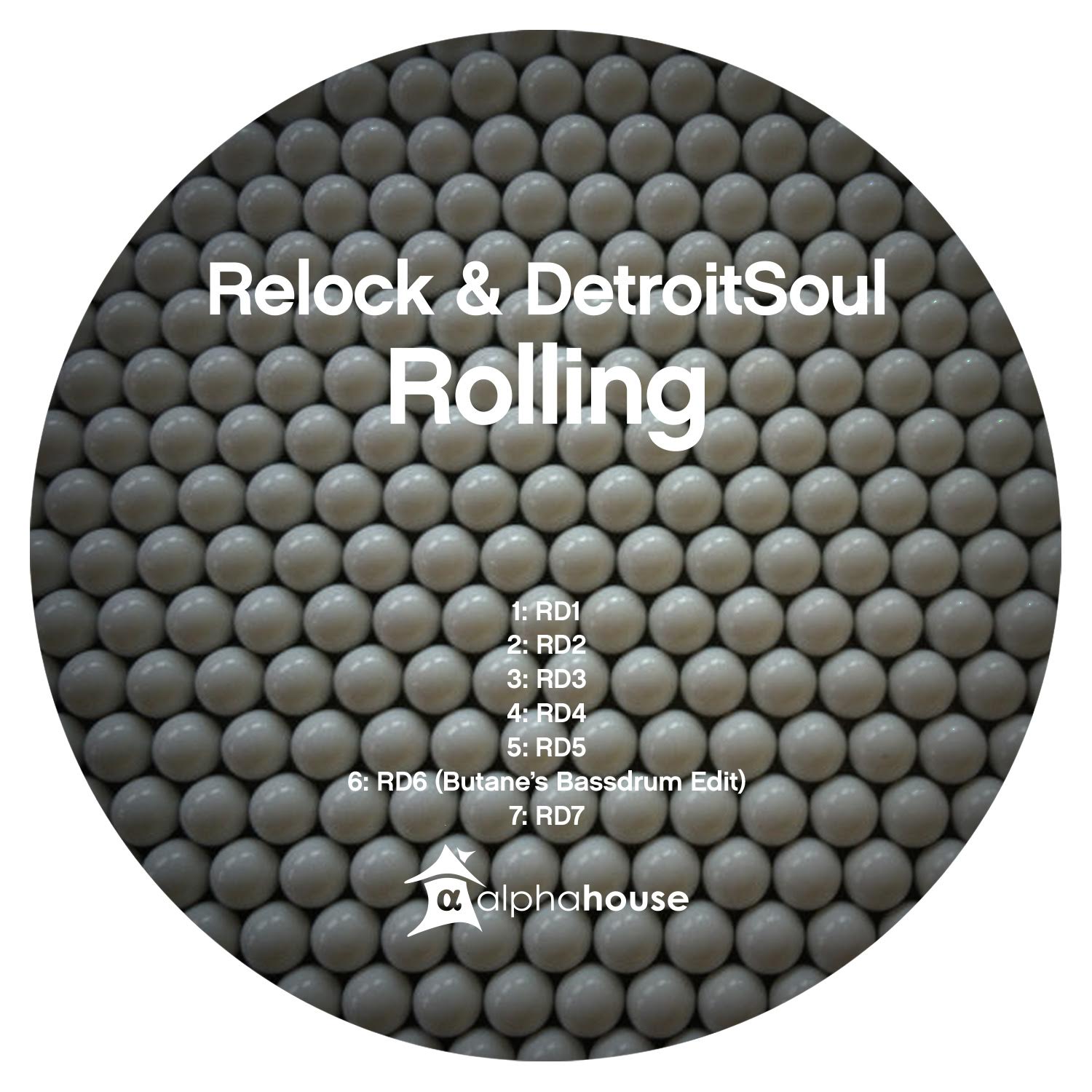 Relock & Detroitsoul - Rolling EP
Alphahouse is back early 2016 with Relock & Detroitsoul's 'Rolling' EP, featuring seven original compositions from the Italian trio.
Matteo Volpato, Marco Pavan and Pierpaolo Zottarel aka Relock & Detroitsoul are a group of Italian artists coming out Treviso in the Northern region of their country. Relock has been releasing his material via the likes of Little Helpers, Baile, Serkal and of course Alphahouse since 2014, while Detroitsoul have been steadily carving out a name for themselves with shows in their hometown and Venice, and marking their debut release earlier this year via Share Records.
Across the 'Rolling' EP the Italian trio deliver a run of seven sequentially numbered compositions, showcasing a mature, coherent, dub-infused percussive techno style. 'RD1' kicks things off and lays the foundations with swirling stab sequences, snaking bass licks and raw rhythms, while 'RD2' goes deeper, stripping the drums back and laying the focus on a swelling ethereal atmosphere and teasing minor keyed melody.
'RD3' and 'RD5' follow symmetrical paths with expansive and cavernous background atmospherics around up-front drums and big room techno sensibilities, while 'RD4' pulls back a bit and brings a hypnotic, gritty arpeggio synth hook into the limelight which subtly blooms across its seven and a half minutes.
Rounding out the package 'RD6' and 'RD7' bring tasteful acid to the mix via squelching 303 hooks running alongside soft, floaty pad billows while keeping the running theme of a powerful rhythmic structure below. Warehouse techno done right.
Relock & Detroitsoul's 'Rolling' EP is out on Alphahouse 11th January 2016.
1. RD1 2. RD2 3. RD3 4. RD4 5. RD5 6. RD6 7. RD7