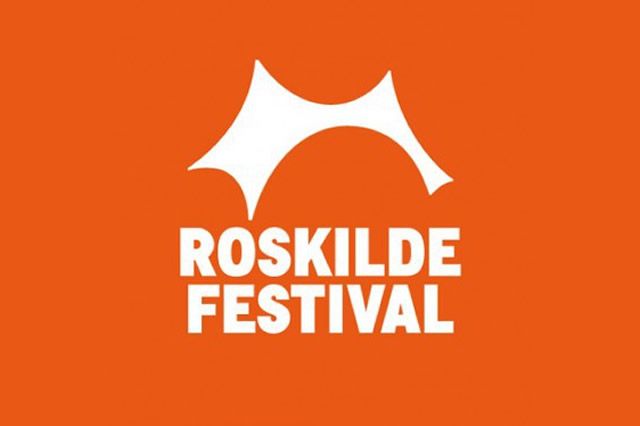 Roskilde Festival – Full Roskilde Lineup Announced
With a whopping 77 new acts announced today, the line-up for Roskilde Festival 2017 is complete. 173 acts will play in total, representing more than 30 countries and playing a variety of genres that reflect the diversity of the non-profit festival.
From the biggest to the smaller stages, from Australia to Iceland, from Jamaica to Palestine, Israel and Denmark and everything in-between: 130,000 music fans from all over the world will party together in the name of charity – to the sound of the stars of today and the stars of tomorrow.
The XX and the headliners of the future Joining giants such as The Weeknd, Foo Fighters and Arcade Fire, graceful heavyweights The XX are more than ready to headline Roskilde Festival. Their acclaimed third album has secured them a global breakthrough, and the young trio – aged 26, 27 and 28 – will be playing to their biggest ever crowd in Scandinavia when they take to the iconic Orange Stage this summer.
The British band is one of several acts in the line-up who have proven early on in their careers that they are here to stay, including Lorde, Solange, Justice, Father John Misty, Halsey and Nicolas Jaar.
The rest of the line-up equally reflects this focus on the future: the Danish festival has long been known as a talent factory, presenting artists at an early stage. Many of the urban artists such as Princess Nokia, G-Eazy, Lil Uzi Vert and Bryson Tiller will be playing to the biggest crowd so far in their careers.
Last year, Danish act Phlake packed the Rising stage – a stage dedicated to new, upcoming talents – to the brim. In 2017, they have the prestigious task of opening the Orange Stage. Norwegian Sigrid, Swedish DIY prodigy Shitkid, Icelandic aYia, Danish trio Irah and many other Nordic acts are ready to be catapulted to the next level with the help of the ever-curious audience at Roskilde Festival.
Head of Programme Anders Wahrén says:
"It's a crazy, climactic feeling to finally present the full line-up with 173 acts that collectively represent what we think is the most defining, challenging and relevant music in 2017. Artists like Solange, The Weeknd, Lorde and The XX have generated so much buzz around the world at a young age. They are, to us, proof that the world won't run out of headliners anytime soon. They represent both the present and the future, performing alongside emerging artists such as Sigrid, Princess Nokia, Shame and Noah Carter."
New announcements on 5 April
THE XX
ANTHRAX
THE AVALANCHES
FUTURE ISLANDS
HALSEY
ICONA POP
THE JESUS AND MARY CHAIN
NICOLAS JAAR
RESIDENTE
ROYAL BLOOD
THE SAVAGE ROSE
SEUN KUTI & EGYPT 80 feat. YASIIN BEY
SLOWDIVE
'68
75 DOLLAR BILL
ACID ARAB
ALEX CAMERON
ALSARAH & THE NUBATONES
AUTHOR & PUNISHER
AYIA
BABY WOODROSE
BAIANASYSTEM
BASOKIN
BICEP
BOTANY
CANCER
CIRCUIT DE YEUX
DEBASHISH BHATTACHARYA
DISCWOMAN (UMFANG + DJ HARAM + VOLVOX)
EMIL STABIL
FIRST HATE
HAMID EL KASRI GNAOUA ENSEMBLE feat. JUSTIN ADAMS
HAMILTON LEITHAUSER
HUN SOLO
IBAAKU
IDLES
IFRIQIYYA ELECTRIQUE
JAH9
JANKA NABAY & THE BUBU GANG
JULIA JACKLIN
KAREN ELSON
KARL WILLIAM
KREPT & KONAN
KSIĘŻYC
LA MAMBANEGRA
LIL UZI VERT
LORENZO WOODROSE
MAMMÚT
NOGA EREZ
NOISIA 'OUTER EDGES'
NONAME
OATHBREAKER
PHLAKE
SHAME
SIGRID
WEYES BLOOD
AARON LEE TASJAN
RISING & COUNTDOWN (25-27 June):
ARY
BARSELONA
BOGFINKEVEJ
CAIUS
FARVEBLIND
HATER
IRAH
KORNÉL KOVÁCS
THE LOVE COFFIN
MATTIS
ML BUCH
MONTI
NATJAGER
NORÉLL
PARDANS
POM POKO
PURPURRPURPLE
SIBIIR
SKOTT
SOLID BLAKE
VÆRKET